This story is sponsored by Zions Bank. As a full-service bank, Zions offers commercial, installment and mortgage loans; trust services, foreign banking services, electronic and online banking services; as well as checking and savings programs.
Instead of ignoring all the spiders and bugs living in your basement, finish it and update your living space by adding a theater room, a large game room, extra bedrooms, office or much more. Explore the options of what it would take to made these changes to your home, and see what best fits you. Here are some tips to get you started.
Decide on your budget
Remodeling experts from HGTV say, a basic makeover that you do yourself can range from $10,000 to $27,000. It depends, of course, on how much renovating you need. But if you want an extensive remodel — say, you want plumbing or electric done — then hiring a contractor is in your best interest.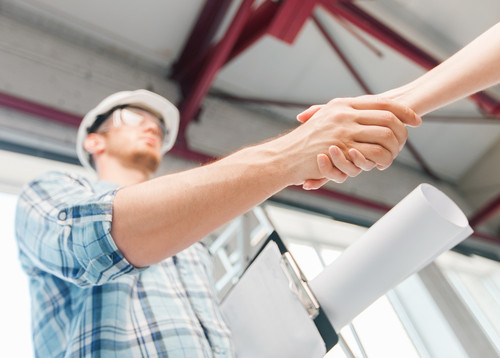 The price range of finishing a basement with a contractor is more in the $60,000 range. HGTV also says there is a basement finishing system option, a sort of "all-in-one kit" that has everything you need from moisture-proof, insulated wall panels to light fixtures. You will need to hire professionals to install them, but if your budget is around $45,000, this might be a great option for you.
Know the best way to pay for it
Once you know your budget, you should also know how you will be paying for it. If you don't have the funds to pay straight up for a renovation, thenest.com suggests that homeowners can tap into their home equity, pay with a low interest credit card, take out a Title 1 loan, or get financing through the contractor. But remember, the best option is to save money and pay upfront for renovations, thus avoiding debt.
Design the best living space for your needs
Do you need an office, a toy room or an extra bathroom? There are many tips on making your basement the best living space for you and your family, but here are some pointers. Many professionals say the main socializing area should be where you will get the most natural light, bedrooms should be out on the perimeter, and if you want a theater room, find the darkest spot in your basement to put the TV. But ultimately, you know what your family enjoys, so create a fun, inviting space just for you.
Protect your basement against flooding
When remodeling your basement, make sure crucial constructions will be done. The folks at Houzz.com give tips on finishing your basement. They advise homeowners to "keep the water out and let the sunshine in. Make sure the outside ground is sloped away from the foundation and make sure that the drain tile system is clear and operating the way it should." Make sure before starting any remodeling that the basement is completely dry. Another tip: Put extra insulation in your basement, especially in older homes. It can save you a lot on your bills to have a warm basement.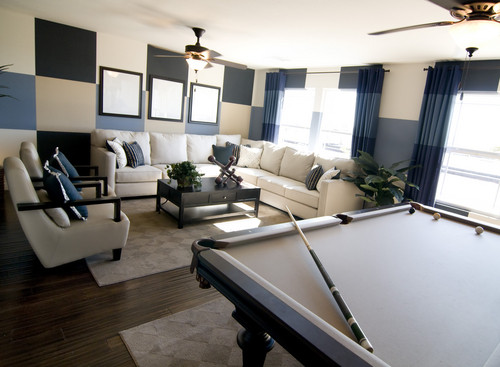 Enjoy the process
The last tip is to have fun with your remodel. The Family Handyman magazine says, "It is smarter to finish your basement into a beautiful living space than to build an addition to your home." Enjoy making a space in your home that is created by you and have fun with the possibilities.
The information provided is presented for general informational purposes only and does not constitute tax, legal or business advice.
Zions Bank® Member FDIC, Equal Housing Lender, NMLS# 467014 ZionsBank.com®.


×