This archived news story is available only for your personal, non-commercial use. Information in the story may be outdated or superseded by additional information. Reading or replaying the story in its archived form does not constitute a republication of the story.
This story is sponsored by Zions Bank. As a full-service bank, Zions offers commercial, installment and mortgage loans; trust services, foreign banking services, electronic and online banking services; as well as checking and savings programs.
If you like where you live but need a bigger space or maybe a family room for holiday gatherings, it's usually better — and much cheaper — to remodel the home you're living in to suit your needs than to sell and move, according to experts in the construction business.
Many owners of construction companies say it's easier to get exactly what you want at a price you can afford by remodeling. And you get to stay in the area you already like. As any professional contractor would agree, it's important to look at a remodel with a critical eye and move ahead with a specific plan.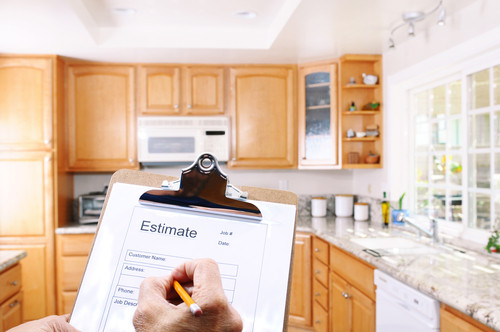 Choose a contractor carefully
Contractors come in all sizes and colors so check out the one you are considering on the Better Business Bureau site, talk to friends and neighbors and, if you can, get referrals from someone who's been a client.
It's also smart to get a few estimates. This doesn't mean you should always go with the cheapest though. This is an area where you mostly get what you pay for and long-lasting, satisfying results are what you want.
Once you've got your estimates, choose someone you can trust going in and out of your home. Make sure you know who will be doing the actual work. And last but not least, check on the contractor's license and insurance.
Do some research
As soon as you start seriously thinking about remodeling, start perusing options on the Internet, in catalogs, and at the home improvement stores. Ask around, gather ideas, save model numbers, carpet colors and note what's available and where. Oh, and never underestimate the power of Google and Pinterest boards. They can be great options for getting ideas.
The more specific you can be the better. Because it's much easier for the contractor to get you exactly what you want if you have a pretty specific idea of what that is and where it's readily available.
After all, the contractor can only work as fast as you can make decisions. So be prepared to tell a contractor exactly what you want.
Map out a timeline
Construction often takes longer than originally planned. After all, contractors don't have wands like Dumbledore's to magically place things together in a seamlessly and aesthetic manner. Not to mention that product availability can shift quicker than spring weather. And specialty items may have to be backordered. Needless to say, surprises could delay the work; so it's good to map out a timeline.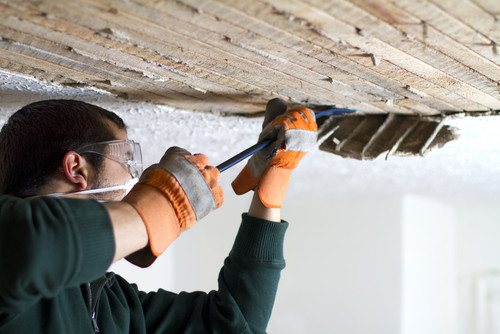 Plan for disorder and disruption
Along with any remodeling job, there will always be dust and some clutter. It's just inevitable!
Most contractors make a genuine effort to tarp, cover and protect living areas but it's still a disruptive process. If you are having your kitchen remodeled, you might have to plan meals outside of the home, unless of course you're OK with dust replacing salt and pepper.
Have a reasonable budget in mind. It's super important to have a conversation with a contractor early on in the process so you can determine your budget. After all, you don't want any unrealistic expectations thinking $5,000 is enough to do a $15,000 job.
Before you do any work, check your finances. You should expect to pay one-third upfront, another third after the drywall goes up and the last installment upon completion.
The information provided is presented for general informational purposes only and does not constitute tax, legal or business advice.
Zions Bank® Member FDIC, Equal Housing Lender, NMLS# 467014 Zions Bank.com®.
×