This story is sponsored by Harmons. Want to talk to us in person? Stop by your local Harmons today for fun, friendly food advice.
Every week one of the chefs from Harmons Grocery Stores will be answering your toughest culinary questions. No question is too big or too small and each week we'll award a pair of Harmons cooking school passes to one lucky viewer whose question is selected. Email your questions to askachef@harmonsgrocery.com.
This week's question comes from Becca:
"I love to make cinnamon rolls from my family on Sunday mornings, but usually I just buy the frozen or pre-made dough. Will you please share a recipe for cinnamon rolls made from scratch?"
Everyone loves the smell of fresh cinnamon rolls baking in the oven. The store bought dough and frozen options are great if you are short on time, but there is something wonderful about a fresh baked cinnamon rolls made from scratch. It is also a lot of fun to get the whole family involved in making homemade cinnamon rolls. My kids love to help mix the ingredients and roll up the dough. Here is my favorite cinnamon roll recipe.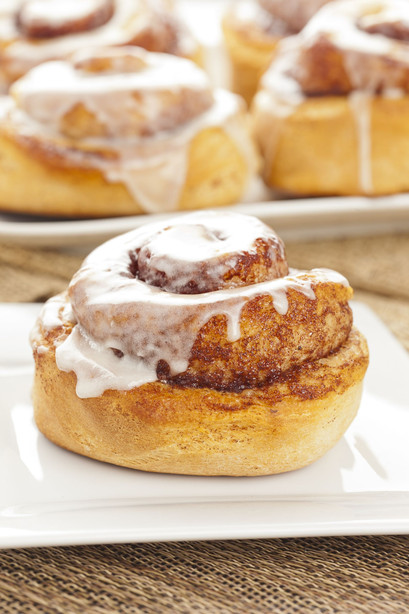 Classic Cinnamon Rolls
Dough Ingredients:
1 tablespoon yeast
1 cup of warm water
1/2 cup sugar plus 1 tablespoon
1 stick butter, softened
2 eggs
3/4 cups warm milk
1 tablespoon salt
5-6 cup bread flour
Filling Ingredients
1 cup butter
1 1/4 cup brown sugar
5-6 tablespoons cinnamon
Frosting Ingredients
1 cup butter
1 package cream cheese
6-7 cups powdered sugar
1 teaspoon almond extract
2 teaspoons vanilla extract
Directions:
1. In a bowl combine water, yeast and 1 tablespoon sugar. Let yeast activate for 5 minutes.
2. In a stand mixer cream remaining sugar and butter with paddle attachment until light and fluffy. You may also use a hand mixer.
3. Add eggs and cream mixture again.
4. While machine is mixing add 2 cups flour to bowl.
5. Next, add yeast mixture to bowl and continue to mix on low speed.
6. Add another cup of flour and salt. Mix for 2 minutes.
7. If using stand mixer, remove paddle attachment and replace with hook attachment.
8. Add remaining flour and warm milk in three parts. Flour, milk, flour, milk, etc. until all milk is added. Adjust with more flour if needed. Dough should not be sticky and pull away from the sides when mixing.
9. Knead dough for 6 minutes on medium speed. You may also knead dough by hand.
10. Remove bowl from mixer and cover with plastic wrap. Allow to proof until double in size.
11. While dough is proofing, make cinnamon filling by combining butter, brown sugar and 5-6 tablespoons cinnamon.
12. Remove dough from mixer and split in half.
13. Roll out and layer half the cinnamon filling across the dough. This should be a thin layer. Add nuts, raisins or cherries if desired.
14. Tightly roll dough lengthwise.
15. Using a serrated knife cut rolls to desired shape.
16. Place rolls into lightly greased baking dish.
17. Cover lightly with plastic wrap and allow to rise until double in size.
18. Bake cinnamon rolls at 375 degrees for 20 minutes or until golden brown.
19. Allow to cool for 5 minutes.
20. While rolls are cooling make frosting by combining butter, cream cheese, powdered sugar, almond extract and vanilla extract. Whip the frosting ingredients for at least 5 minutes, stopping to scrape the side of the bowl as needed.
21. Spread warm rolls with small layer of frosting. Allow to cool for 10 more minutes the spread with another layer of frosting.
22. Enjoy!
If you love the fresh taste of citrus, try this recipe variation to create delicious orange rolls.


What culinary questions do you have? Let us know! Email our Harmons chefs at askachef@harmonsgrocery.com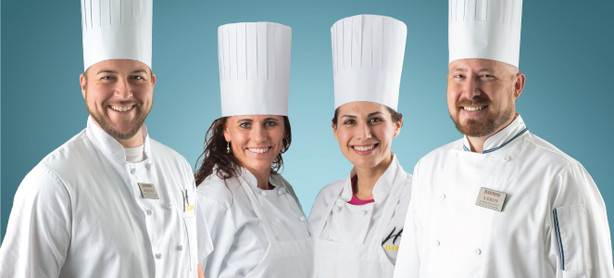 Orange Rolls
Filling Ingredients:
2 cups powdered sugar
6 Tablespoons melted butter
Zest from one orange
1 tablespoon juice from orange
Orange Roll Frosting Ingredients
1 package softened cream cheese
1 stick softened butter
6 cups powdered sugar
1/2 teaspoon vanilla
Zest from one orange
1 tablespoon juice from orange
Pinch of salt
Follow the previous directions for the dough, filling and frosting with the new ingredients above to create your orange rolls. This recipe yields 12 jumbo, 16 large or 20 small cinnamon rolls. Use a 9x13 pan, muffin tin or two 8x8 pans.
Whether you love traditional cinnamon rolls or tangy orange rolls, your whole family is bound to enjoy this recipe. For more recipe ideas visit harmonsgrocery.com and click on Tasty Tips. I'd also love to see you in an upcoming cooking class at Harmons Cooking School. From beginner to advanced, Harmons cooking school offers something for everyone.
Check out other Ask a Harmons Chef articles here.
×