Estimated read time: 3-4 minutes
This archived news story is available only for your personal, non-commercial use. Information in the story may be outdated or superseded by additional information. Reading or replaying the story in its archived form does not constitute a republication of the story.
SALT LAKE CITY — The missing Malaysia Airlines flight has highlighted a worldwide problem that may or may not have to do with the disappearance of the aircraft: stolen passports.
"Stolen, missing, forged passports is a huge industry that can be used obviously for nefarious purposes," said Amos Guiora, a University of Utah law professor and terrorism analyst.
Investigators are currently trying to determine the real identities of two people who boarded the flight with what are believed to be European passports stolen in Thailand. It is not known whether the men with the stolen passports are somehow responsible for the vanished plane or are simply the victims of an unfortunate coincidence.
Regardless, Guiora and others are highlighting what is an alarming pattern at airports around the globe.
"There's a significant problem there. That's an opening that perhaps, you know, terrorists are able to use," Guiora said.
Stolen passports are also said to be used frequently by drug traffickers and other international criminals hoping to avoid detection. Adding to the trouble, experts point to a lack of uniformity around the world in security protocols at airports and airlines and within the passports themselves.
Interpol said more than a billion times last year alone world travelers actually boarded planes without being checked against a database of stolen passports.
---
Perhaps it will remind all of us that passports are an incredibly important and invaluable tool for those who have nefarious purposes.
–Amos Guiora
---
"If nothing else comes out of this, perhaps it will remind all of us that passports are an incredibly important and invaluable tool for those who have nefarious purposes," Guiora said.
The stolen passports detail didn't escape the attention of Nikki Cicerone, who had her passport stolen from her purse at a West Jordan grocery store six years ago.
"You don't think about somebody using your passport to go somewhere," she said.
She learned months after the theft that somebody tried to use her passport to leave the country.
Today, Cicerone understands well the gravity of the situation. The former world traveler said she has now applied three times for a new passport, and has been denied every time.
"They're telling me sorry, you know, 'We have it on the record that it's stolen,'" she recalled. "'We need you to verify who you are.' Go ahead and verify it, and they still tell me, 'I'm sorry, we can't give you a passport.'"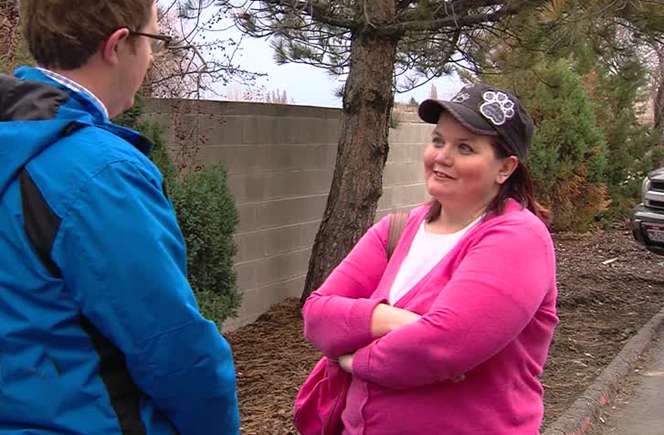 A State Department spokesperson was unable to immediately answer Monday night whether Cicerone's troubles in getting a new passport were unique to a given situation, or if it is generally more difficult for somebody to obtain a new passport after a previous one has been stolen and used to try to travel internationally.
Regardless, experts have said many of the world's passport troubles stem elsewhere than the U.S.
The State Department spokesperson said in a statement that the U.S. is one of the top providers of lost/stolen information to Interpol, with 3.2 million passport records placed in the Interpol database since 2004.
The statement also highlighted that the U.S. passport is a "premier identity and travel document" that uses "multi-layered physical and electronic security features," making it "nearly impossible to counterfeit or alter a U.S. passport convincingly."
Experts said the biometric element to the U.S. passports was more advanced than many other nations, and the passports from many other countries were more easily used by imposters.
Guiora said it was important for people to know where their passports are at all times. Cicerone said it was better to leave them in a safe place as opposed to taking them along during the day.
"Don't keep it in your car, don't keep it in your purse," she said. "Or, if you have to carry it, just carry it on your person. Because you just don't know."
The State Department encouraged swift reporting of lost and stolen passports at its website.
×
Photos
Related stories
Most recent Utah stories