Estimated read time: 2-3 minutes
This archived news story is available only for your personal, non-commercial use. Information in the story may be outdated or superseded by additional information. Reading or replaying the story in its archived form does not constitute a republication of the story.
La Alianza Nacional de Enfermedades Mentales (NAMI, por sus siglas en inglés) anucia la apertura de su programa educativo "De Familia a Familia" para familiares y amigos de personas con enfermedades mentales en el condado de Weber.
Su objetivo: mejorar las vidas de las personas -y las de sus familiares- con serias enfermedades mentales como la esquizofrenia, trastorno bipolar, trastorno obsesivo compulsivo, depresión estrés, ansiedad y los problemas emocionales derivados del Alcoholismo, abuso de drogas y el consumo de otras sustancias ilícitas.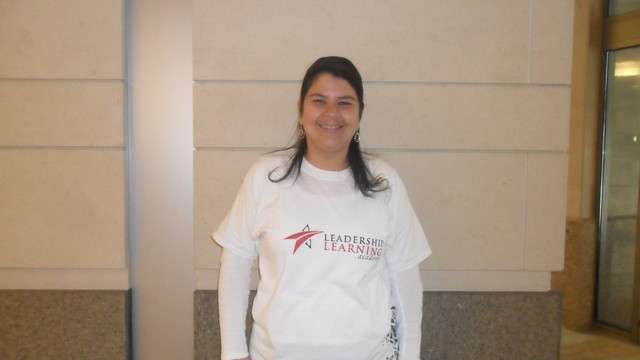 "Lo importante de esta iniciativa es romper con el estigma. Muchas personas creen que las enfermedades mentales no son enfermedades reales como el cáncer o la diabetes, cuando las enfermedades mentales también tienen síntomas y tienen su origen en el cerebro.", dice Edna Moss, presidenta de NAMI- Weber en el Estado de Utah,y agrega:
"Y hacemos un llamado a la comunidad hispana, especialmente al género masculino, que no se sientan avergonzados de venir y compartir con nosotros, ya que el padecer algún tipo de estos trastornos, no es una debilidad sino una enfermedad".
NAMI es la organización de salud mental más grande de los EE.UU., y tras su fundación en 1979 se ha convertido en la voz de la nación en relación a los trastornos mentales.
Hoy cuenta con más de 1000 oficinas alrededor del país, brindando apoyo, asesoría y educación a víctimas y familiares de personas con enfermedades mentales.
Las clases en el condado de Weber se inician el lunes 24 de marzo y finalizan el 9 de junio, son en español y completamente gratuitas. Los horarios van de 5:30 a 8 pm.
Los interesados, deben comunicarse con Edna Julieta Moss al 801-689-2266 o enviar un e-mail a julietamoss@hotmail.com. La Alianza Nacional de Enfermedades Mentales (NAMI) dara inicio a un programa educativo y de soporte emocional para familiares de personas con enfermedades mentales, en el condado de Weber. La iniciativa sera impartida espanol y totalmente gratuita.
×
Photos