This archived news story is available only for your personal, non-commercial use. Information in the story may be outdated or superseded by additional information. Reading or replaying the story in its archived form does not constitute a republication of the story.
COTTONWOOD HEIGHTS — Police arrested a South Salt Lake man Friday who they believe was using his dog to get prescription drugs for himself.
Oliver Clifton Moore was arrested Friday after a veterinarian in Cottonwood Heights alerted police. Moore later admitted he was going to different veterinarians and using his dog to help feed his own addiction, police said.
When Moore brought his dog to American Paws Veterinary Hospital at 7884 Highland Drive on Jan. 23, veterinarian Jolie Pope said she had no reason to believe something fishy might be going on.
"Initially, I wasn't suspicious," Pope said Saturday. "He was actually a very nice gentleman."
Pope said she did a physical exam on the dog and, with the help of X-rays Moore brought from another clinic, concurred that the animal had degenerative joint disease in his right hip. She prescribed the pain reliever tramadol for the dog.
---
Doing the math, he should have had two more weeks on that prescription. It shouldn't have been out yet, so that raised a flag.
–Dr. Jolie Pope, veterinarian
---
"The next day (Moore) had called up and said he had lost his prescription of tramadol that I had prescribed," Pope said.
While the call made her a bit suspicious, she said, "you want to believe (your clients), so I went ahead and refilled it."
Fast-forward to last Thursday: a vet tech called to follow up with Moore about his dog, and he told her he was going to need more tramadol.
"Doing the math, he should have had two more weeks on that prescription," Pope said. "It shouldn't have been out yet, so that raised a flag."
The vet tech told Moore that Pope would get back to him. In the meantime, the veterinarian started looking into the case. She said she discovered Moore had visited other veterinarians within the past month as well.
"They said he had been in multiple times getting tramadol, and I was like, 'When did he fill it last?' And they said, 'A week ago,' " Pope said.
She reported her suspicions to police and was told to call back if Moore showed up at the hospital again. On Friday morning, he did just that.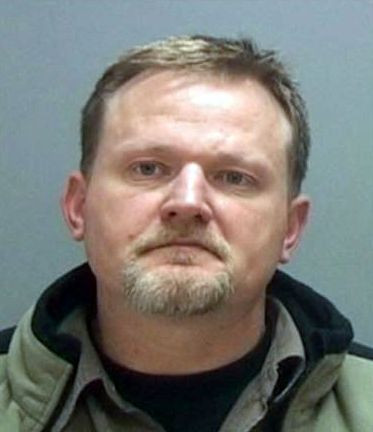 "He just showed up before I even got to work," Pope said. "He was here to get another refill."
Pope alerted police, and then kept Moore at the clinic until officers arrived.
"This is the first case of the 'doggy doctor shopping' we've run into," Cottonwood Heights Police Sgt. Corbett Ford said.
Moore was arrested for investigation of prescription fraud. Ford said investigators believe he gave the pills to his dog but took some for himself too.
"He actually admitted this has been going on since about July," Ford said. "And he had gone to about six vet clinics that we're aware of."
In 2010, state lawmakers passed a bill that requires drug prescribers to use the Utah Controlled Substance Database. While veterinarians are required to keep a log of drugs they prescribe, Pope said there isn't a similar database program.
Doctor shopping with a pet isn't new, but Pope said she's learned to be aware of it.
"As vets, we have to watch out for drug abuse problems just like human doctors do," she said.
Moore was booked into the Salt Lake County Jail, but jail records show he was later released. KSL News tried to get comment from him Saturday, but no one answered the door at his home.
×
Photos