SALT LAKE CITY — An exclusive pop-up, outdoor dinner party with guests dressed in white clothing. It's not something you come across every day, but it's exactly what Salt Lake City resident Cameron Bailey is trying to get started here in Salt Lake City on an annual basis. It is called Dinner in White SLC.
"I've fallen in love with reading about similar dinner parties in other parts of the world," said Bailey. "These events essentially started with small groups of friends who then invite their friends. Over the years, many in various cities have built up to have hundreds of attendees. "
The inaugural Dinner in White SLC was held in September 2012 on the gazebo island at Liberty Park in downtown Salt Lake City.
"We started out just shy of 40 attendees at our first event and hope to build from there," said Bailey. "People walking past in the park were not so sure of what they were witnessing. We had a live band, a roaming magician, and a fire juggler for entertainment."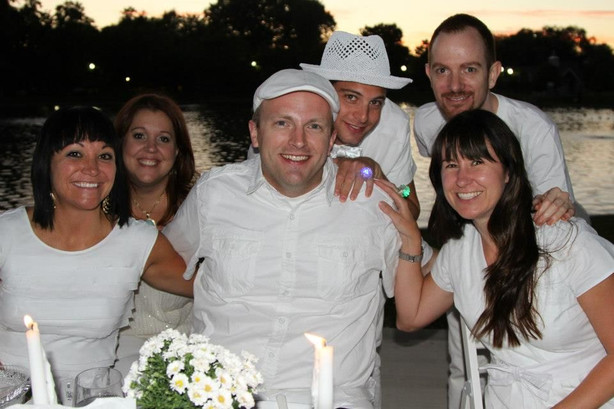 Former guests of Dinner in White SLC are likely to help Bailey continue his annual plans.
"The night has a certain energy as you see guests arrive all dressed in white," said past attendee Jennie LaFortune. "You get to meet new people, experience a custom dining experience, and learn about a unique location in Salt Lake. I'm looking forward to the next event."
Plans are in the works to bring the event back this coming summer on Saturday, June 14, at a yet-to-be-named location in Salt Lake City. Guests are not told the location until hours before the dinner begins. At the appointed hour, participants—dressed all in white—flood the designated area of Salt Lake City, carrying tables, chairs, and picnic baskets.
The event requires a bit of guest prep work beyond dressing in all white. Each couple must provide a square table, two chairs, a meal for two, and a dessert to share with other attendees.
"I had as much fun planning for the event as I did attending," said past attendee Kami Tressler. "We found goblets at the thrift store, picked up white flowers for our center piece, and I tried on at least 12 different white outfits. It really was such a great time."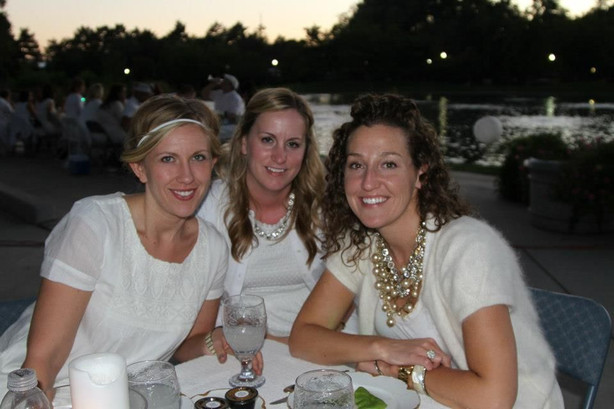 Bailey accredits the success of the event to the preparation and energy of the guests.
"Our attendees really got into the spirit of the event," said Bailey. "The outfits were so creative and table settings so beautiful. It's a visually striking and unique event that I think many in Salt Lake would enjoy being a part of."
The event is open to everyone, with registration beginning this month. Guests must be 21 and over.
"There is no agenda for the evening other than to have a good time with good friends. All are welcome to attend."
To see pictures from the inaugural event, find Dinner in White SLC on Facebook or register for the event at www.dinnerinwhiteslc.com.
×
Related Links