Estimated read time: 1-2 minutes
This archived news story is available only for your personal, non-commercial use. Information in the story may be outdated or superseded by additional information. Reading or replaying the story in its archived form does not constitute a republication of the story.
BENSALEM, Pa. — Sports can be inspiring and even life-changing at times. Something about seeing an athlete, especially a young one, achieve their dreams is magical. This video may just be the most magical sports moment I've seen in a long time.
Kevin Grow is an 18-year-old senior at Bensalem High School in Pennsylvania. Grow has special needs, and he loves basketball.
Grow was the high school team's manager for most of high school, and his dream of playing for the team came true when he was allowed to suit up for a game.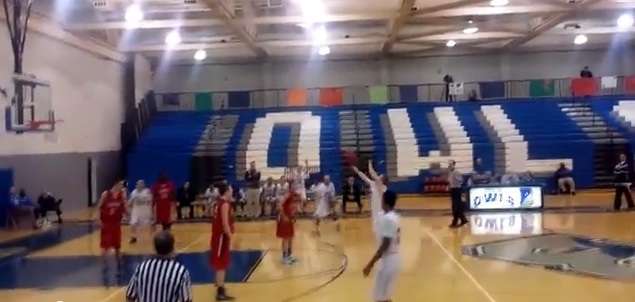 Grow got in one game and managed to score three points. The following day he got on the court again, and that's where this video came from.
Grow decided to make the most of his moment and did so by going 4-for-5 from beyond the arc.
Listening to the crowd go wild each time Grow scores is heartwarming, and watching him humbly get back on defense just to do it again is moving.
Congratulations, Kevin, we're all proud of you and we thank you for reminding us that we all have at least a little bit of greatness inside us.
×
Related links
Most recent Have You Seen This? stories