SALT LAKE CITY — Looking for a unique gift to make your special someone's day this Valentine's Day?
To help with the search, we've compiled a list of the nine best Valentine's Day offers from KSL Deals.
1. Mt. Fuji Sushi Grill: Introductory sushi classes only $30
Turn Valentine's Day into a fun opportunity to learn something new with introductory sushi classes. A master sushi chef will guide you through the experience of making sushi rolls, hand rolls and sushi rice. Your friends may be impressed by the addition to your cooking repertoire.
Location: 8650 S. 1300 East, Sandy
For more information click here.
2. Armstrong Mansion & The Roof Restaurant: Romantic stays with dinner at The Roof $179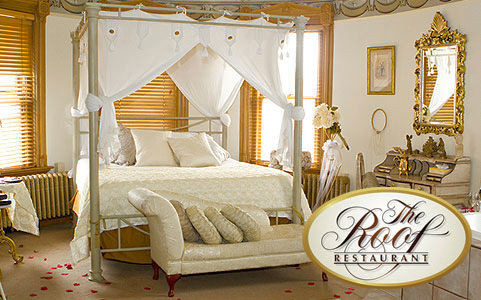 Escape to a historic mansion in Salt Lake City with your sweetheart for a peaceful night in a luxurious room. The mansion was built to fulfill a promise Francis Armstrong made to his new bride on their wedding day and completed in 1893. The stay includes a hot, gourmet meal.
Location: 667 E. 100 South, Salt Lake City
For more information click here.
3. PGA Golf Pass: Seven rounds of free golf $75
The avid golfer will love this pass, which includes seven free rounds of golf and lets pass holders enjoy discounts at more than 75 courses in Utah. You can even help others while pursuing a passion for golf — some of the proceeds from sales will be donated to the Huntsman Cancer Institute for Breast Cancer Research.
Location: various golf courses in Utah
For more information click here.
4. Shirodhara Day Spa: Ultimate three-hour spa package for $89
Related Story
Give your sweetheart a break from the stress of everyday life with three hours of pampering at the spa. The relaxing package includes a European facial, 60-minute massage and pedicure in a cozy, cottage atmosphere.
Location: 2122 E. Fort Union Blvd, Salt Lake City
For more information click here.
5. CherryBerry frozen yogurt: $10 worth of CherryBerry fro-yo for only $5
Enjoy a tasty cup of frozen yogurt on a night out with your loved one. CherryBerry Frozen Yogurt offers more than 50 flavors and toppings so you can create your ideal cup of soft serve. With this deal, you can afford to eat twice as much.
Location: stores in Syracuse, Clinton, Layton, Ogden, Farmington
For more information click here.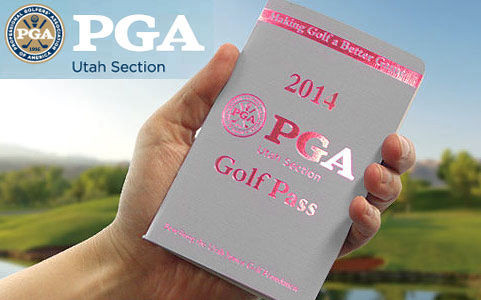 6. Get Air Hang Time: Two-hour jump pass at Get Air Hang Time in Orem, only $8
Perfect for the active couple, this deal grants access to a trampoline park for 2 hours at only $8 per person. Get Air Hang Time offers 3D dodgeball, basketball on trampolines, foam pits and parkour areas in addition to a variety of trampolines.
Location: 1340 Sandhill Road, Orem
For more information click here.
7. Simply Tungsten: Valentine's gift for men: Tungsten carbide ring for $45
Provide something lasting and shiny for the man in your life with the gift of a tungsten ring. Rings made out of tungsten carbide are classic, durable and nearly impossible to scratch.
Location: purchase online at SimplyTungsten.net
For more information click here.
8. A New Day Spa: Romantic couple's massage with chocolate strawberries $79
Spend time with your loved one while being treated to an hour-long massage. You can snack on delicious chocolate strawberries and sip sparkling cider as you feel tensions being massaged away.
Location: 3975 S. Highland Drive, Holladay
For more information click here.
9. Utah Eye and Facial: Unlimited laser hair removal sessions (unlimited 18 months) $299
Couples can prepare for the approaching warmer months, or maybe a tropical vacation, with this laser hair removal package. Purchasing the deal will give one person 18 months of unlimited treatment. The original value of the package is $3,200, so this deal give shoppers a 91 percent discount.
Location: 5089 S. 900 East, Suite #200, Salt Lake City
For more information click here.
×
Related Links