SALT LAKE CITY — Snow this week did nothing to help with the abnormally dry conditions that continue to grip the state.
The Farm Bureau is inviting everyone around the nation, including Utah, to a Harvesting Faith event Sunday. The group wants everyone to join in prayer and fasting to ask for moisture for livestock and crops — and when it comes, to give thanks.
"We all believe in a greater good and in a higher being," said Leland Hogan, president of the Utah Farm Bureau Federation. "Through that belief, we feel that there can be intervention into what we have, that if we can show forth faith, and through faith and through prayer we can bring about a better situation, and that we could have more moisture than what we have today."
The federation is the state's largest volunteer organization of farmers and ranchers. More than 29,000 member families in all of Utah's 29 counties belong to county Farm Bureaus, which comprise the federation.
---
We all believe in a greater good and in a higher being.
–Leland Hogan, president of the Utah Farm Bureau Federation
---
While snow remains on the ground and in the mountains of northern Utah in many places, the U.S. Drought Monitor indicates the state remains in severe drought, drought or abnormally dry conditions.
The drought impacts ranchers in two ways, Hogan said.
"The first way it hits you is in your crop production, where your ability to feed the cattle that you own," Hogan said. "And when it begins to lessen the amount of feed you have available, that begins to affect the second part.
"You can't have as many cattle because you haven't got as much feed. You shorten the amount of feed you've got. You have to get rid of cattle, which decreases your overall income and puts you in a much more vulnerable position economically to survive throughout the rest of the drought."
"We can't go to the Legislature to ask for help, (so) we decided to go to the Guy upstairs," said Ron Gibson, a dairy farmer in Weber County.
Gibson plans to join in the fast Sunday at his church.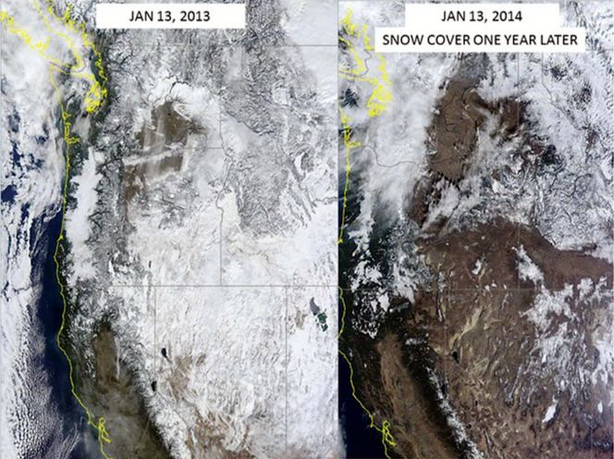 "One thing you learn as a farmer is most of the things that happen in your life are totally out of your control," he said. "I personally know where that source is, and so I don't feel awkward at all about having a day of fasting and prayer."
Utah isn't the only state dealing with drought. Early indications are the western part of the West is expected to be very dry, according to the USDA Natural Resources Conservation Service's National Water and Climate Center.
Farmers and ranchers are the first to feel the impact of the drought because of what they do for a living. While the state is in dire need for moisture, Hogan said, the agricultural community remains optimistic.
"We always think that there's a silver lining in the clouds somewhere, and we look for the bright spots," he said. "We will survive through the drought. We will be able to produce through the cycle and beyond."


×
Photos
Related Links
Related Stories