Estimated read time: 1-2 minutes
This archived news story is available only for your personal, non-commercial use. Information in the story may be outdated or superseded by additional information. Reading or replaying the story in its archived form does not constitute a republication of the story.
SALT LAKE CITY — The red-rock arch gracing Utah's license plate won the state the distinction of having one of the most popular license plates in the country.
Utah took third place in a recent survey of America's favorite license plates by CarInsurance.com. Wyoming took first place, with almost a third of the 2,000 participants voting in its favor.
Wyoming has been issuing license plates with its signature cowboy since 1936. The logo was originally created to be on the Wyoming National Guard's uniforms in World War I.
"We don't seem to hear too much complaining about it," said Bruce Burrows, of Wyoming's Department of Transportation, in a statement. "Every so often we do change out that background."
Utah currently offers two options for standard license plates, both designed to show off one of the state's outdoor attractions. One features the red-rock arch and the phrase "Life Elevated." The other depicts a skier and the motto "Greatest Snow on Earth."
#poll
License plates with scenic pictures outperformed their simpler competitors from neighboring states. According to the survey the designs can sometimes influence people's opinion of a state, with 13 percent of people surveyed reporting that seeing a license plate inspired them to take a vacation.
Voters deemed Delaware's license plate to be the least attractive.
CarInsurance.com surveyed 2,000 people from around the country to determine the rankings.
The Top Ten License Plates: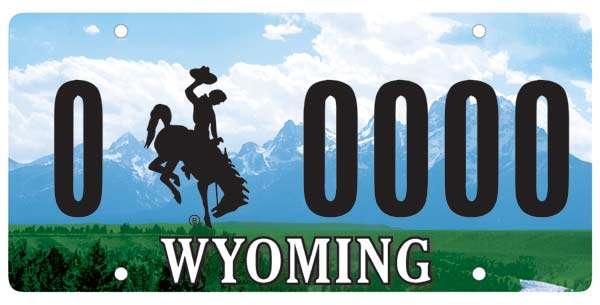 Wyoming
Hawaii
Utah
Alabama
Oregon
Maine
South Carolina
Florida
Georgia
Oklahoma
×
Photos
Related links
Most recent Utah stories