Estimated read time: 2-3 minutes
This archived news story is available only for your personal, non-commercial use. Information in the story may be outdated or superseded by additional information. Reading or replaying the story in its archived form does not constitute a republication of the story.
ENDOR — Movie rumors like this one are always difficult to validate, so file this away in your possible-but-questionable folder.
According to the sometimes-accurate Latino-Review.com, Pixar will get its own "Star Wars" spin-off movie:
"Once the canon-purge is over and Episode VII is in production, there will be a whole universe of Star Wars related content to play in. We've heard about TV shows, new comics tie-ins (Marvel, of course), spin-off movies for particular characters and now, a Pixar film."
The rumor sounds totally plausible, seeing as the animated "Clone Wars" series actively draws in a new generation of "Star Wars" fans, and Pixar continues to be the gold standard in animation. With Disney owning both properties, the marriage seems like an inevitable one.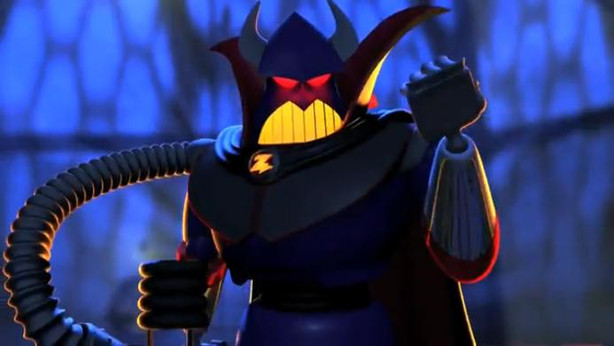 But then again, that's what makes the rumor suspect. There are very few people who wouldn't have guessed this was possible, so to throw an idea like this out there as some insider information when there's no way to be proven right or wrong, it seems a bit suspect, doesn't it? Especially when the details are as follows:
"At this point, no idea what the size or shape of this film will be and given the long-view storytelling production model that is part of the Pixar brand, this could be a long way off. We can expect it to take place in the middle of a Venn Diagram between Star Wars and A Pixar Movie, and what that means to you depends on your definition of both."
So what does any of this mean, if it's even true? Who knows. Pixar was publicly excited about the potential of developing some of the Marvel properties. I can only imagine there are some big kids in the studio who would love to take a crack at the Dagobah system.
But tell us what you think in the comments. Could any hero in any galaxy defeat the might and power of an Emperor Zurg, Darth Vader double-team? Travis Poppleton has been covering movie news, film reviews and live events for Deseret News and KSL.com since 2010, and currently co-hosts the FlicksJunkies podcast. You can contact him at tspoppleton@gmail.com
×