This archived news story is available only for your personal, non-commercial use. Information in the story may be outdated or superseded by additional information. Reading or replaying the story in its archived form does not constitute a republication of the story.
SALT LAKE CITY — The most expensive games in Olympic history will be starting in just over two weeks.
The total costs of the Winter Olympics in Sochi have been estimated to be at least $50 billion, well over the $12 billion President Vladimir Putin said it would cost in 2007.
The cost of the Sochi Olympics is more than the total costs of all previous Winter Olympics combined, according to the Los Angeles Times. In comparison, the 2002 Olympics in Salt Lake City cost $2.5 billion.
The graphic below illustrates where all of the money is going. State-owned operations are the largest benefactor — $9.4 billion is going to Olimpstroy for the Olympics infrastructure and $9.2 billion is going to Russian Railroads. Kremlin- controlled Gazprom is also receiving $4.9 billion to help build a Black Sea pipeline.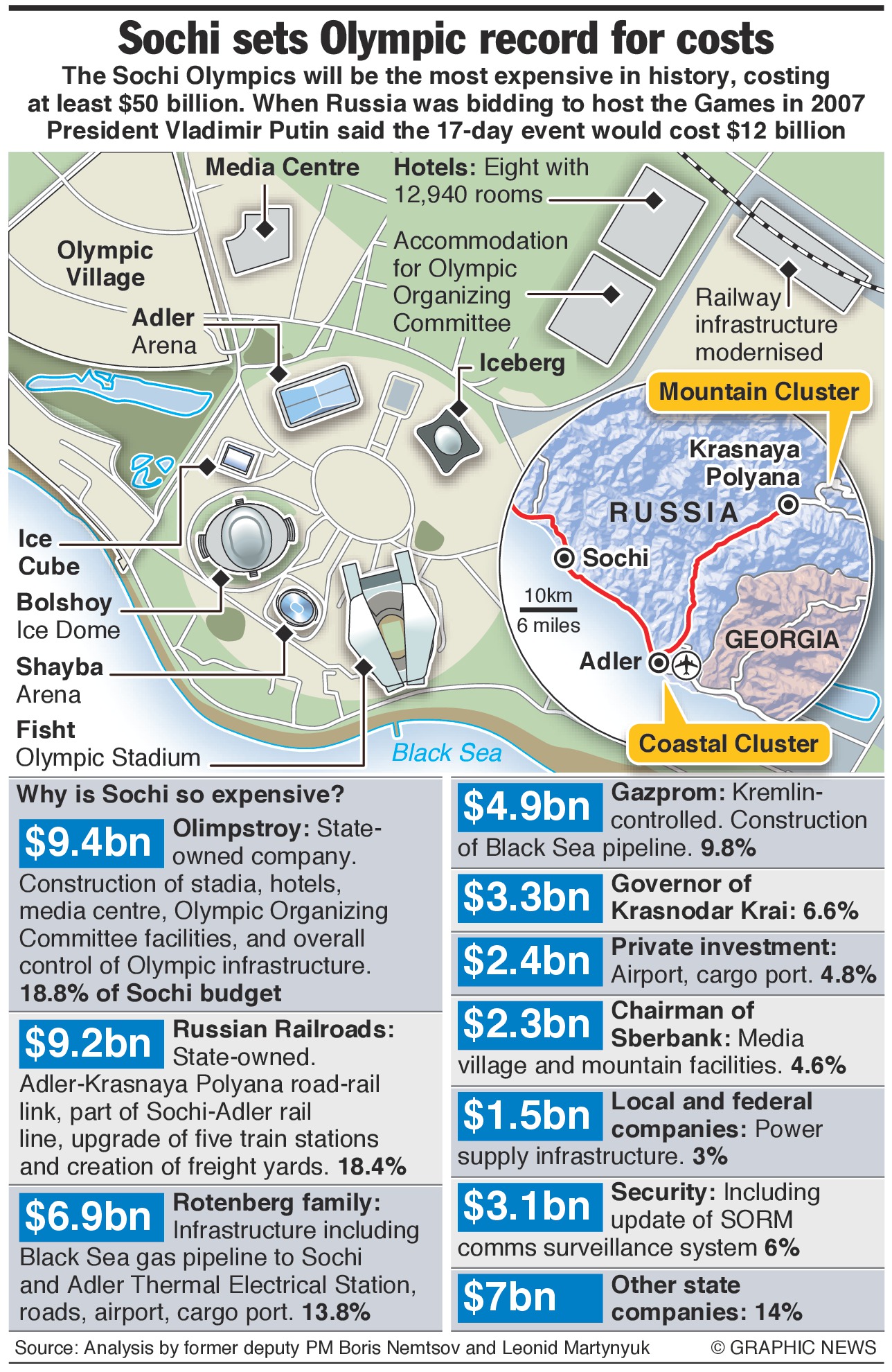 ×
Related Links