This archived news story is available only for your personal, non-commercial use. Information in the story may be outdated or superseded by additional information. Reading or replaying the story in its archived form does not constitute a republication of the story.
John Hollenhorst reportingNew plans are in the works to improve facilities at a place on the Wasatch Front that attracts people from all over the world. We're talking about people who like nothing better than to get high above the ground: hang gliders and paragliders.
Later this week, the State Park Board will take action aimed at improving the State Flight Park and to protect it from the relentless march of development.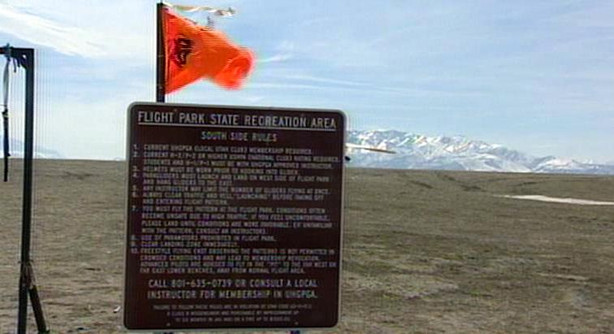 The joy of flying is what brought a couple of guys to Utah. They moved here pretty much for one reason. Dave Rosner said the consistent wind and the amazing mountains attracted him to Utah.
Their favorite spot at Point of the Mountain became a state park a couple of years ago. This week, a five-year management plan will be adopted. It's an attempt to get in writing complex agreements and understandings by all the interest groups, ranging from nearby property owners and businesses to other recreationists who use the park--like radio-controlled glider pilots.
Utah State Park ranger Eric Stucki said, "So they know how to use the land out here but not get in each other's way, or not have any safety concerns."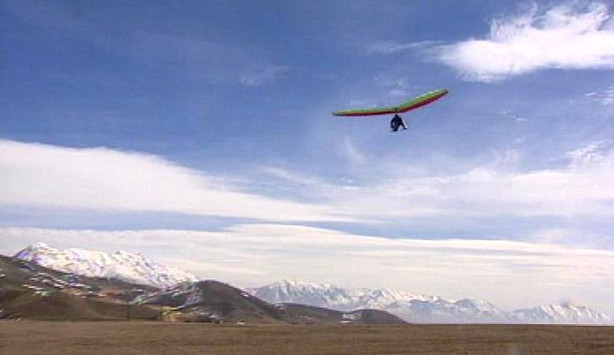 The plan recommends some physical changes over the next few years to upgrade park facilities. Stucki said, "The big physical things will probably be the parking areas, the bathroom facilities, maybe some facilities for some camping. We'd like to get some native grasses back out here, and also a little bit of the erosion problems, to be able to solve some of them. We have some safety hazards with some of the erosion that's occurred out here that needs to be fixed."
That includes filling in a big erosion channel, which some say makes winds erratic and dangerous. They also hope to improve the roads in key areas. Rosner said, "In the wintertime, it gets pretty chewed up. It's just a gravel road, so it's kind of hard to get up here sometimes."
But to fliers, the most important feature of the management plan may be that it implies protection from development. Kevin Koonce, a hang glider pilot, said, "This is, you know, one of the wonders of the world, pretty much. One of the best places in the world to fly hang gliders, and it's good to see that it's not going to be chewed up into gravel to make concrete."
Now, this state park is on the south side of the Point of the Mountain. Over on the north side, there's a county flight park that's about to become even more elaborate. In about a month they're breaking ground for a $750,000 upgrade.
×