Estimated read time: 4-5 minutes
This archived news story is available only for your personal, non-commercial use. Information in the story may be outdated or superseded by additional information. Reading or replaying the story in its archived form does not constitute a republication of the story.
PROVO — The BYU football team will return to the scene of last year's 17-14 loss to Notre Dame when it travels to South Bend, Ind., on Saturday.
But though the Cougars are familiar with the Irish and the environment of the storied university and region, head coach Bronco Mendenhall says they won't be in awe of the school's famed Touchdown Jesus as some might expect.
"You want occasions to rise to, and you want to see how we've grown and how we handle different situations," Mendenhall said on Tuesday's 'BYU Football with Bronco Mendenhall.' "It's what we're looking forward to.
"We have to acknowledge that there is a lot at stake. But it's the diligence in following our preparation model that determines the outcome."
Last week's blowout victory over Idaho State gave a false sense of closure on Senior Day for BYU, but the Cougars know their season is far from over. A 10-win season is still possible, and the chance at a berth in the top 25 for the first time since a brief stay in 2012 may be at stake.
"They want the exposure and a game of this caliber at the end of their season," Mendenhall said of his team. "Both (teams) still have a lot to play for."
******
Mendenhall named Adam Hine as the Firehouse Subs Firestarter of the Game against Idaho State. The sophomore running back and kick returner ran for 142 yards and a touchdown against the Bengals, taking even more carries as Jamaal Williams' three-touchdown day saw the starter sitting by halftime.
"I think Adam did a fantastic job, and after Jamaal went out, it seems like every time he ran the ball, something positive happened," Mendenhall said.
******
Independence has gone about as well as most inside the athletic department can expect for BYU, and the six-year deal with Notre Dame is one of the highlights of the schedule. But it may not be the only high-profile opponent to match up against the Cougars.
Mendenhall dropped a few names during the coach's show, saying BYU is working on contacts within several universities, including military academies like Army and Navy, SEC power Louisiana State and the ACC's Boston College.
"There are a few that are kind of intriguing," he added. "And there are many others that will be announced later that I think fans will really like."
The Cougars have a full schedule in 2014, and will likely even have to drop a game from the current contracted contests. But there still remains plenty of room in the schedule, including two weeks in 2015 and up to six spots available in 2016.
******
Sixth-year senior Mike Hague dropped by the show to discuss his longstanding football career, which began as a freshman fullback in 2006 and wraps up as a senior defensive back in 2013. Hague recalled several memories during his extended stay at BYU, including an 87-yard touchdown against UNLV his freshman year.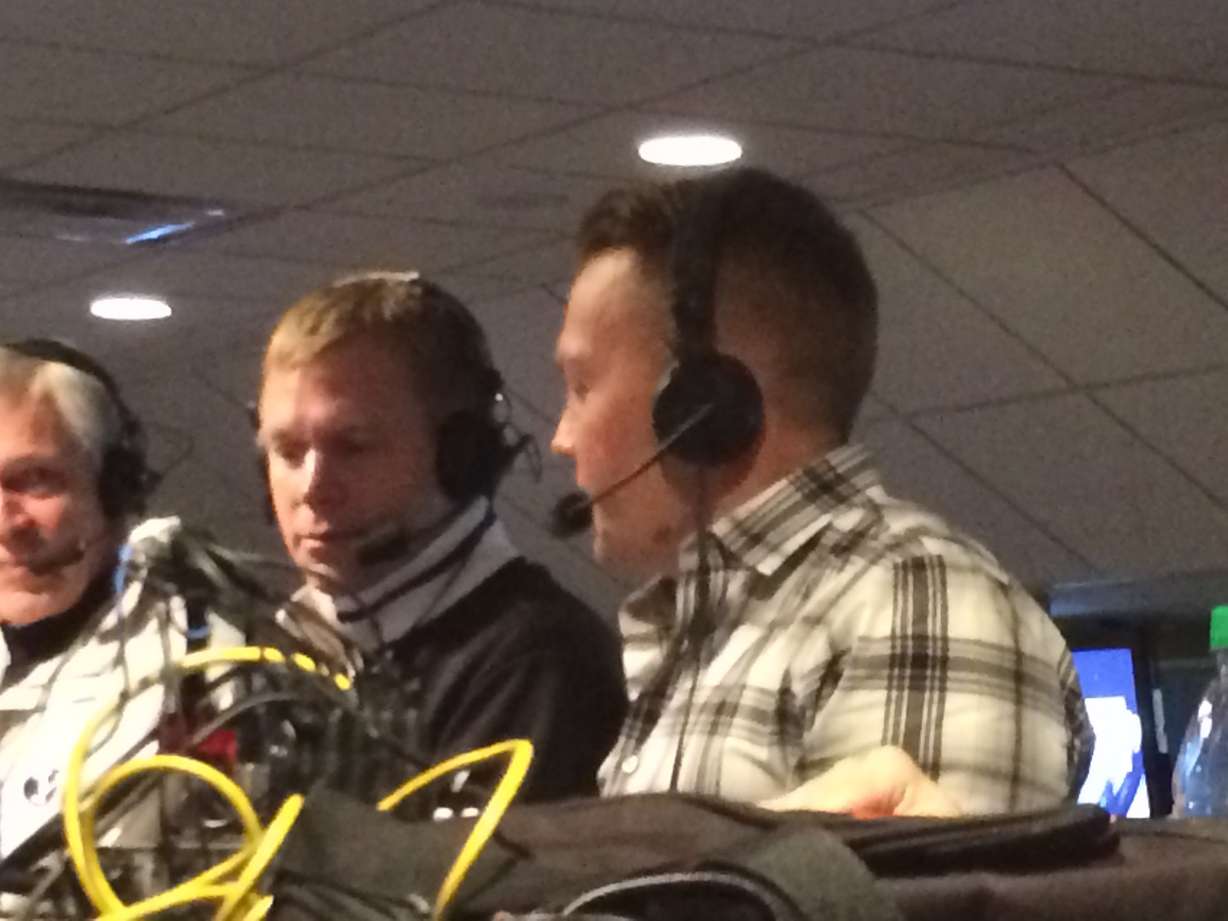 "It's been a journey," Hague said. "I think coach always knew my heart was on defense, and then when I had the chance to come back over, there was no hesitation."
Hague has always done well to put the team ahead of his personal career, and that has paid off for BYU, Mendenhall said.
"He's that versatile, and that team-oriented," the head coach added. "We have a lot of team-first people on our team, and that's how Mike has been the entire time. It's uncommon, and really refreshing."
Hague also talked about "the Mike Hague diet," which became a mini-sensation in Provo when discovered in 2009. The diet, which includes a breakfast of 10 egg whites, plenty of turkey and broccoli, and up to three protein shakes per day, helped Hague slim down from a 5-foot-10, 230-pound fullback to the 187-pound DB his stands today.
"If you want to learn your body, and you want to change, you can," Hague said. "I've just now grasped what my body needs and what it doesn't need. No matter genetics or anything, you can accomplish your weight loss goals."
******
Mendenhall dished on how he keeps his wife, Holly, happy and feeling like a princess while married to a man who spends so many hours in the film room and the practice field. According to the seasoned head coach, the little things add up.
"It's amazing what just making the bed does. That's a big thing to Holly; it's really important," Mendenhall said, before quipping, "and then, she loves a back tickle. That's all I'm going to say."
The defensive-minded coach also revealed a secret love of Johnny Cash during a Q&A session with fans. When asked what song he'd chose for his walk-out as a professional wrestler, Mendenhall was quick to point to the Man in Black's "Ring of Fire," which co-hosts Greg Wrubell and Marc Lyons then ad-libbed on-air.
"There's no rhyme or reason (for choosing the song)," Mendenhall said. "It would be hot, and not comfortable for the other guy."
******
Sean Walker is a KSL Newsradio BYU intern.
×
Most recent Sports stories