Estimated read time: 2-3 minutes
This archived news story is available only for your personal, non-commercial use. Information in the story may be outdated or superseded by additional information. Reading or replaying the story in its archived form does not constitute a republication of the story.
Con su atuendo negro de Batman, sus puños apretados mientras se enfrentaba a enemigo tras enemigo por todo San Francisco, un niño de cinco años que ha luchado durante años contra la leucemia cumplió el viernes su deseo de convertirse en su súper héroe favorito.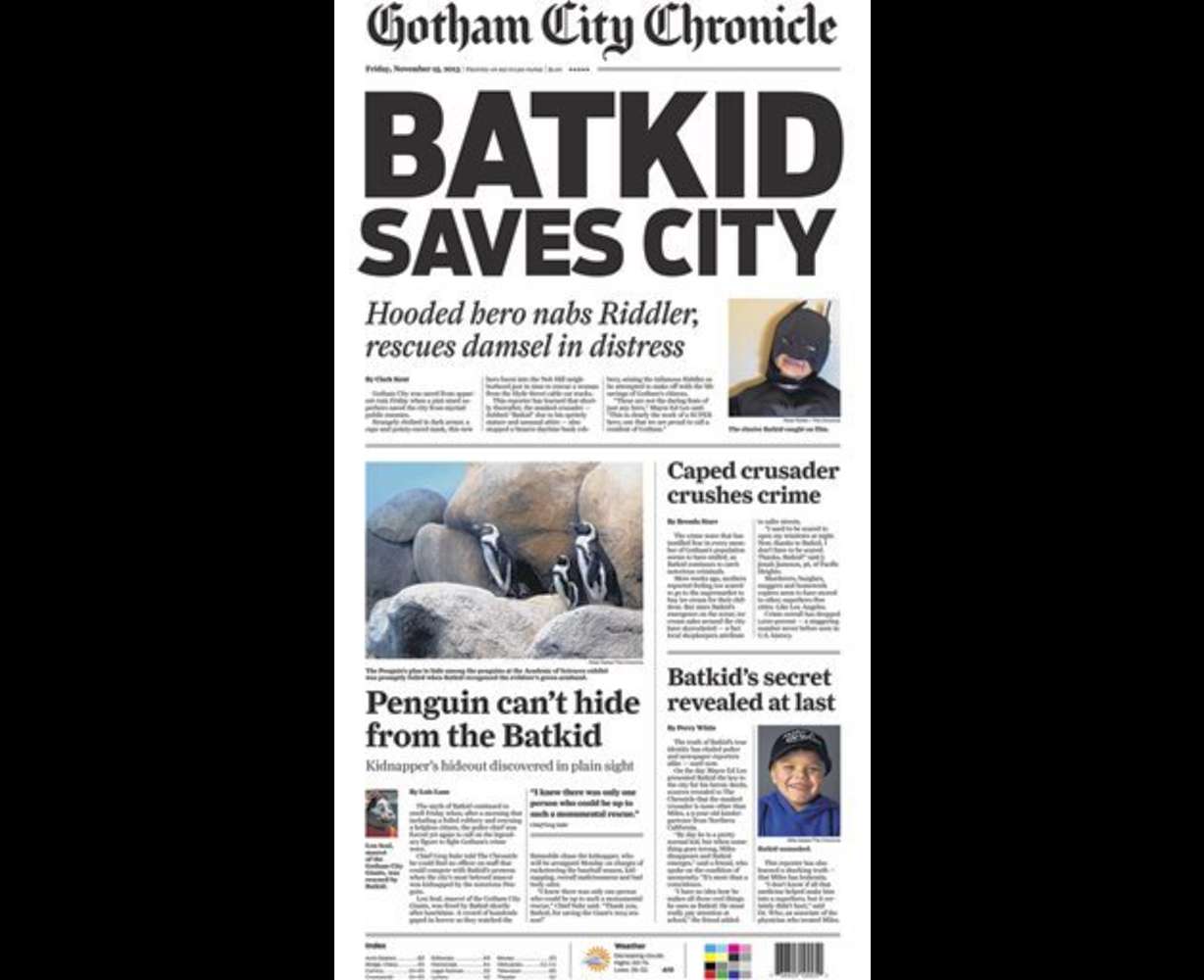 En el proceso, Miles Scott se convirtió en el favorito de las redes sociales y atrajo a miles de seguidores de todo el país, incluso la Casa Blanca.
"Cuando tienes una enfermedad es muy importante saber que tienes un sistema de apoyo", dijo Gina Futrell, de 51 años y quien padece de esclerosis múltiple. Ella formaba parte de la enorme multitud que se reunió en Union Square para poder ver al pequeño Batman en su día de aventuras. "Yo tengo un sistema de apoyo extremadamente fuerte y espero que él también. Es un pequeño gran héroe".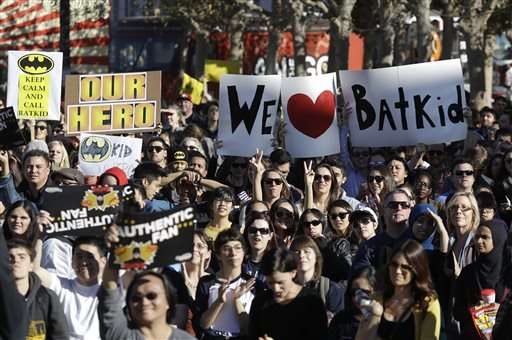 El jefe de policía Greg Suhr pidió la ayuda de "Batkid" (batiniño), quien pasó el día de un sitio del crimen a otro. Acompañado por un imitador adulto de Batman, Batkid rescató a una damisela atrapada en los rieles del tranvía, capturó a Acertijo cuando robó un banco y salvó a Lou Seal, la mascota de los Gigantes de San Francisco, de las garras de Pingüino.
Miles, cuya enfermedad ahora está en remisión, pudo cumplir su sueño gracias a la Fundación Make-A-Wish (Pide un Deseo), la ciudad y voluntarios que deseaban ayudar.
El pequeño Batman tuvo escolta oficial —igual que la de un dignatario— y se paseó por la ciudad a bordo de un Lamborghini negro con el escudo del murciélago.
La policía detuvo el tránsito y lo acompañó en sus motocicletas. En un mensaje por Twitter, la Casa Blanca le dijo a Batkid "¡Ve por ellos!" y en un video grabado, el presidente Barack Obama le dijo "¡Vamos Miles! ¡A salvar a Ciudad Gótica!".
×
Most recent News stories