This archived news story is available only for your personal, non-commercial use. Information in the story may be outdated or superseded by additional information. Reading or replaying the story in its archived form does not constitute a republication of the story.
SALT LAKE CITY — The true story of two Mormon missionaries who were kidnapped for ransom in Russia is now a feature film and the small movie is making a big splash.
"The Saratov Approach" recounts the story of LDS missionaries Andrew Probst and Travis Tuttle as they were kidnapped in the city of Saratov, Russia and held for several days for ransom.
The film has turned into a box office hit here in Utah and is now on the cusp of breaking $1 million. The film has done so well here locally that it caught the attention of Hollywood. The entertainment publication "Variety" even went out of their way to dedicate an entire piece on the film.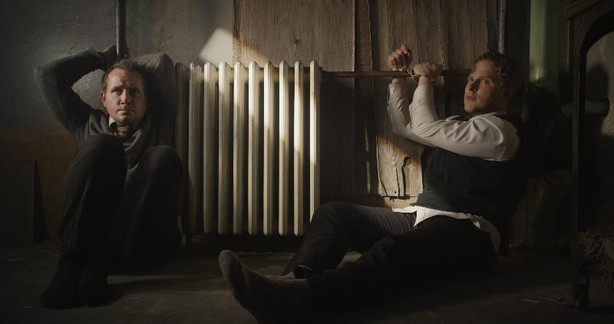 Corbin Allred said. "Though we knew we were making a powerful story I don't think any of us really had any idea how well it would be received."
The small local film is now headed to more theaters outside of Utah including spots in Los Angeles.
Listen to the Flicks Junkies Podcast and hear the entire interview with Allred and hear him talk about how the director made sure to stay true to the actual story and how he believes the film transcends faith and strikes all people on a human level.
You'll also be able to hear about what you should be watching on Netflix as well as a break down of the first trailer for the Biblical epic "Noah."
×
Related Links