Estimated read time: 2-3 minutes
This archived news story is available only for your personal, non-commercial use. Information in the story may be outdated or superseded by additional information. Reading or replaying the story in its archived form does not constitute a republication of the story.
Richard Piatt reporting A new version of a bill meant to rein in Salt Lake City's domestic partner registry is making progress in the Senate. The bill has been significantly changed, but there are opponents who still don't like it.
In basic terms, the bill keeps health and other benefits available for family members and "significant others." But it requires the words "domestic partnership" not be included in city ordinances. That's to prevent legitimizing anything other than marriage between one man and one woman.
It was Sen. Greg Bell presenting the new version, while the man who got this political ball rolling, Sen. Chris Buttars, silently listened. It is a bill created to prevent intrusion on Utah's Constitutional amendment on marriage. But even with the words "domestic partnership" as the only main issue now, there are still critics.
"The Senate does have the power to address this issue. The question is whether it should exercise that authority," said Will Carlson, of Equality Utah.
Bell worked with Salt Lake City to insure benefits for people on the registry stay in tact. Politically, it is a registry that supports a marriage-like structure at issue.
"This is so important, and we've seen so much of a slippery slope around the world that I thought it was important to underline this Legislature's commitment to primacy in marriage," Bell said.
Even with the focus on gay marriage, Salt Lake City reports that 78 percent of the mutually dependent adults using the program are opposite-sex couples. But it appears a concession in terminology may lead to a resolution.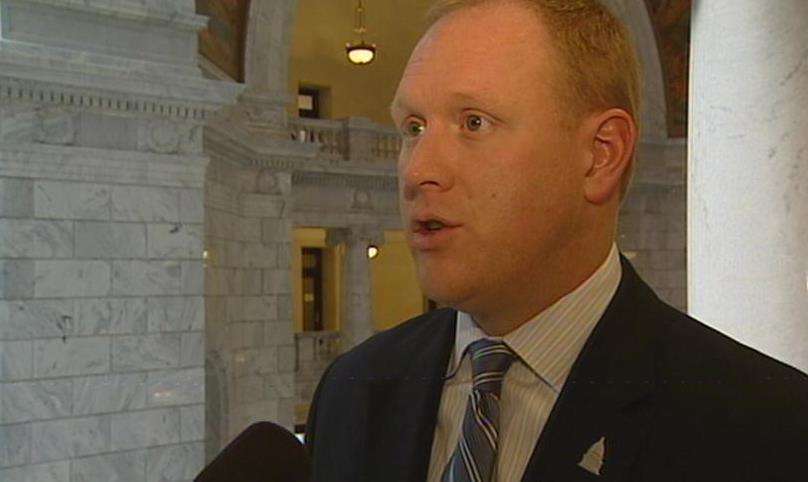 "The fear over the term 'domestic partnership' we find a bit odd, but we're much more interested in the substance at this point," Salt Lake City Mayor Ralph Becker said.
Most Salt Lake City officials consider this bill a vast improvement over Buttars' original proposal, but Utah's one openly-gay senator says it still targets one group. "The only purpose of this bill, at this point, is to make the far right in Utah feel better," McCoy said.
There is still changes happening to the bill this week, and it is not clear what Gov. Jon Huntsman may do if it happens to reach his desk.
×
Related links
Most recent Utah stories