SALT LAKE CITY — For one month a year, everyone in the film and television industry agrees, it's OK to be scary. Beginning on Oct, 1, theaters and cable channels pump out the spooky fare, since Halloween is the only holiday that likes to celebrate being frightened.
It's not always easy to find films that are fun and spooky and still good for the whole family. So this year, work your way through October with this list of 31 family-friendly fright films that will take you all the way to Halloween with movies that will keep you leaving the hall light on at bedtime. This week: Oct. 25 through 31.
Oct. 25: Return to Oz (1985)
You would be forgiven for not expecting that a sequel to the beloved classic "The Wizard of Oz" would end up on a list of Halloween movies. This film, from the Walt Disney Co., is a darker and more frightening version of the magical land than previously seen, with fantastic and otherworldly images that earned it an Oscar nomination for best visual effects. That should come as no surprise, given that several technical players went on to big careers: storyboard artist Henry Selick went on to direct "James and the Giant Peach" and puppeteers Stephen Norrington and Brian Henson both went on to successful directing careers (Norrington directed the first "Blade" film and Henson took over for his father, Jim, to run the Jim Henson Co. and directed several of the Muppets movies). With images as distinct and frightening as people turning to sand, princesses with no heads and the classic ruby slippers worn by a man made of rock, this film is sure to stick in your mind when the lights go off at night.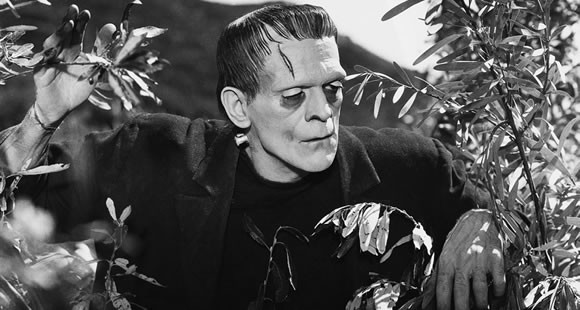 Oct. 26: Frankenstein (1931)
Though "Dracula" was the first of Universal's very successful run of horror films in the 1930s and 1940s, it was the skill of director James Whale and the sympathetic portrayal of the Monster by Boris Karloff in the classic "Frankenstein" that cemented the genre as something that audiences would flock to see. Based on the classic novel by Mary Shelley (though many changes were made from the source work), the film was controversial upon its release, and according to the American Film Institute, the film was banned in Northern Ireland, Sweden, Italy and Czechoslovakia; a moment cut from the original release, of Frankenstein accidentally drowning a little girl, was restored to the film in 1986. With a stunning use of period sets and black and white cinematography, and able supporting performances from Colin Clive and Dwight Frye, "Frankenstein" was the high-water mark of the Universal horror world for many years, and still holds up on viewing today.
Oct. 27: The Hole (2009)
It's rare that a family-friendly horror film can draw from sources as wide and varied as the Asian horror movement and the classic silent film "The Cabinet of Dr. Caligari" (director Joe Dante cited this as an influence in a 2010 Den of Geek interview), but that's what Dante is known for: his love and knowledge of all the corners of the film world. In this fun and surprising 3-D release from a few years back, a single mother and her two sons buy a new house, only to discover that there is a door in the basement that leads to a bottomless pit where their deepest fears are waiting to get out. With relatable and realistic young characters and a fun, surreal final act, "The Hole" is a rare intelligent horror film that treats its young viewers with respect without boring the parents.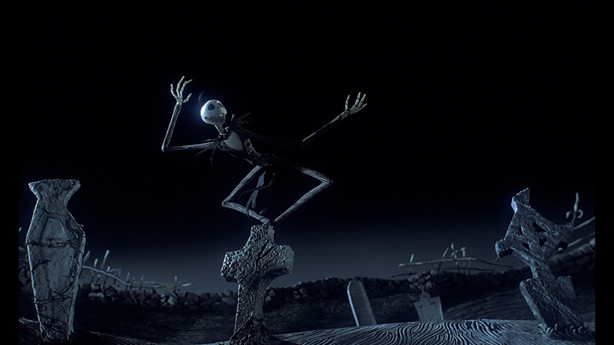 Oct. 28: The Nightmare Before Christmas (1993)
What began as a poem by Tim Burton in the early 1980s (according to a Henry Selick interview with About.com) would eventually reach the screen, and people's hearts, as the stop-motion animated musical "The Nightmare Before Christmas." Directed by Selick, with fantastic song sequences by frequent Burton collaborator Danny Elfman, "Nightmare" follows Jack Skellington as he tries to transition from King of Halloween to brand-new Santa Claus. Creepy and humorous set design and animation make for a film that can be enjoyed multiple times as both a spooky Halloween film and as a great message about respecting people's differences.
Oct. 29: Something Wicked This Way Comes (1983)
Based on the classic story by Ray Bradbury (which he adapted to screen himself), "Something Wicked This Way Comes" is an unusual hybrid of period adolescent drama and creepy supernatural Southern Gothic. The mix of the two make it a clear influence on several of Stephen King's works, including "Needful Things" and "Salem's Lot" (and according to Lilja's Library, a Stephen King compendium site, there is an unproduced screenplay of "Something Wicked This Way Comes" by King himself). The story, about a young man watching the battle of good versus evil represented by his gentle father and a mysterious carnival owner, is exciting and smart and makes a compelling argument for the gentle persuasion of goodness over the blunt manipulation of evil.
Oct. 30: Super 8 (2011)
A loving homage from one filmmaker (J.J. Abrams, director of "Star Trek" and producer of "Lost") to one of his childhood heroes (Steven Spielberg, director of "Raiders of the Lost Ark"), "Super 8" is a period action-fantasy in the mold of several mid-1980s films like "E.T." and "Explorers." Following a widowed husband and his son still recovering from their tragic loss when a train crash disrupts their lives and their town, the story is equal parts humor, action and surprisingly compelling character drama. The young actors (particularly Elle Fanning, who was nominated for an MTV Movie Award for breakthrough performance as the troubled love interest Alice) deliver uniformly excellent work, and great television actors Kyle Chandler ("Friday Night Lights") and Ron Eldard ("E.R." and "Justified") are given the opportunity to shine as parents with unfinished business between them. Smart, sweet and scary, this is a film worth sharing with the whole family.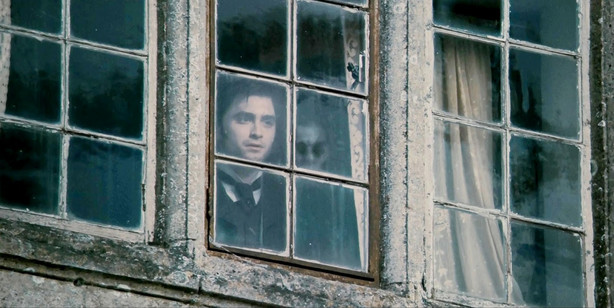 Oct. 31: The Woman in Black (2012)
Though no one was surprised that "The Woman in Black" was going to be a success (a certain Harry Potter actor made sure of that), the true surprise of the film was in the poignant and touching tale that was weaved into one of the more frightening haunted house films in recent memory. Based on the novel by Susan Hill (which had already been turned into a TV movie before in 1989), the film is a slow-burn horror film that deserves to be mentioned in the same breath as other haunted house films such as "The Haunting" and "House On Haunted Hill." The first film from the newly reformed Hammer Films, a company known for its great costume horror films of the 1960s and 1970s, it is a welcome change of pace from the current slate of remakes and sequels.
So slide down under the blankets, turn the lights down, grab the hand of the person who's going to keep you safe, and enjoy the last week of film frights for the entire family.

Chris Vander Kaay is a screenwriter and author who lives in central Florida with his wife and co-writer, Kathleen. They write for smartdoglovespopculture.blogspot.com.
×
Related Links
Related Stories