THE SEA — The incredible true story of Captain Richard Phillips and his ordeal after being kidnapped by Somali pirates has received the Hollywood treatment and is now in theaters.
Flicks Junkies Podcast - Episode 1: Captain Phillips
DOWNLOAD

"Captain Phillips" stars two-time Academy Award winner Tom Hanks in the title role with veteran director Paul Greengrass at the helm.
The film is powerful and unforgettable and here are five reasons it is one of the best movies of 2013.
SPOILER FREE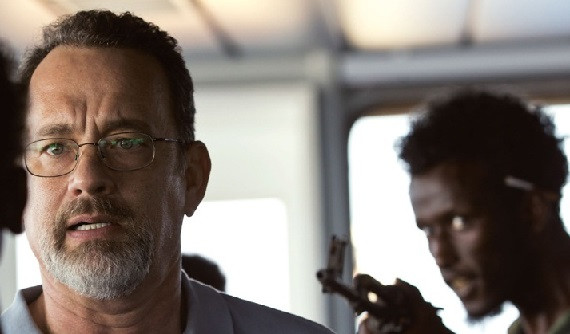 Perennial powerhouse Tom Hanks turns in his best performance of the decade. Possibly since "Cast Away."
Hanks is mesmerizing and his performance reminds you that Captain Rich Phillips was just a man who desperately wanted to get back to his family. There is a realism that Hanks brings to the role that makes you forget you're watching superstar Tom Hanks, as you get lost in the performance.
While Hanks' performance is solid from start to finish it's the power he brings to the character in the last few minutes of the film that will make you realize that he is likely the best actor of his generation.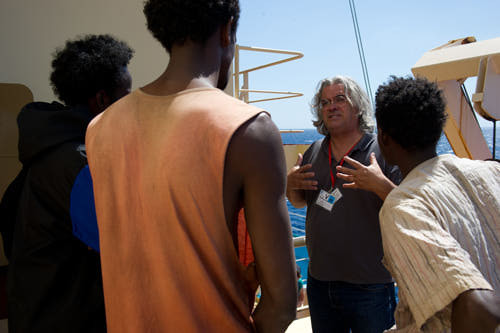 Director Paul Greengrass is known for his efforts on "The Bourne Supremacy" and "The Bourne Ultimatum," but "Captain Phillips" will be his new standard.
Greengrass has a knack for storytelling and he manages to keep you guessing even though you already know the outcome.
The narrative Greengrass creates through the camera tells a story all its own and makes us view the well-known story in a whole new light.
Greengrass utilizes some of the same shaky cam methods he did in his Bourne films, but nothing quite to that scale. In fact, his shaky cam seems to have more of a place in this film than in either of his Bourne efforts.
Intensity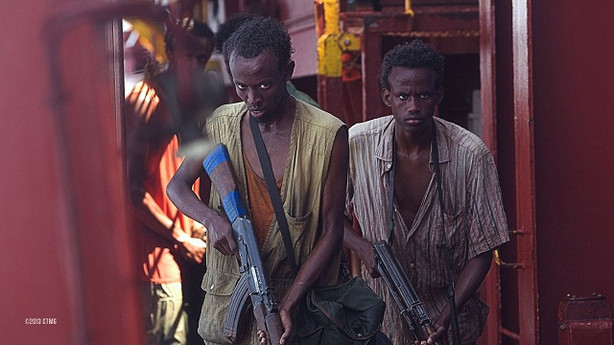 From the moment Captain Phillips steps onto the Maersk Alabama your fists start to clinch and they do not let up until you have left the theater and had a moment to calm down.
This film is intense and it literally keeps your heart pumping throughout.
In the theater viewers needed a moment to feel that release from the intensity, but it almost never comes. You lose your breath and before you can catch it, it's knocked out of you again.
Enthralling
"Captain Phillips" runs 2 hours and 14 minutes, which may sound daunting, considering you already know how the film ends. Put those fears to rest, because despite knowing the outcome the film is enthralling from the opening shot to the roll of the ending credits.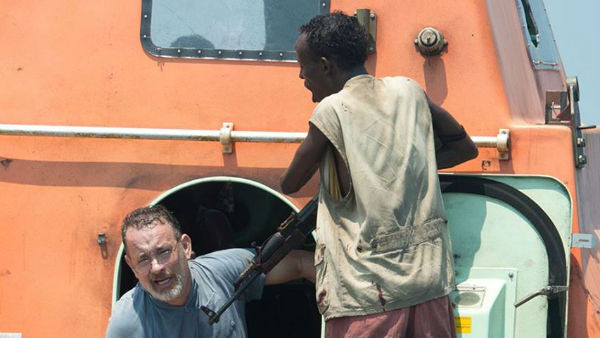 Even though I knew how the conflict was resolved, I found myself at the edge of my seat with bated breath waiting for "the moment."
When it finally came it shocked me despite the fact I knew it was coming for two hours.
Much of this credit goes to Greengrass and writer Billy Ray along with Hanks and another powerful performance from Barkhad Abdi.
Last 5 minutes
I will not give any spoilers from the film, but the last five minutes are some of the most powerful moments I have seen on film in a very long time.
I know you all think you know how the film ends, but I'm telling you, you do not.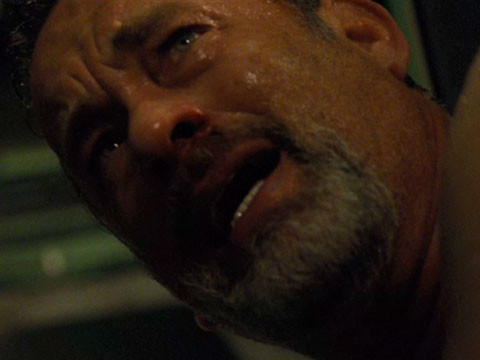 There seems to be a natural cut-off point in the story and I assumed that's where the credits would role; I was wrong.
Greengrass and Ray decided to extend the story a little further and it transformed "Captain Phillips" from a very good movie into one of the best of the year or any year.
It's been days since I saw the film and I cannot get those final images out of my head.
Those are my five reasons "Captain Phillips" is one of the best movies of 2013.
Make sure to listen to our new podcast, "The Flicks Junkies Podcast," where you can hear ksl.com movie guru Travis Poppleton and I discuss "Captain Phillips" as well as why "The Goonies" is still a favorite after 28 years. We also chat about yet another "Fantastic Four" movie and "The Hunger Games: Catching Fire."
You can catch a new Flicks Junkies podcast every week and we want to get your input. Let us know what retro review you want us to do next and what you thought about "Captain Phillips" or just chat us up about all things movies. Hit us up on the comment boards or tweet us @FlicksJunkies.
×
Related Links