SALT LAKE CITY — For one month a year, everyone in the film and television industry agrees — it's OK to be scary. Beginning on Oct. 1, theaters and cable channels pump out the spooky fare, since Halloween is the only holiday that likes to celebrate bring frightened.
It's not always easy to find films that are fun and spooky and still good for the whole family. So this year, work your way through October with this list of 31 family-friendly fright films that will take you all the way to Halloween with movies that will keep you leaving the hall light on at bedtime. This week: Oct. 17-24.
Oct. 17: The Spiderwick Chronicles (2008)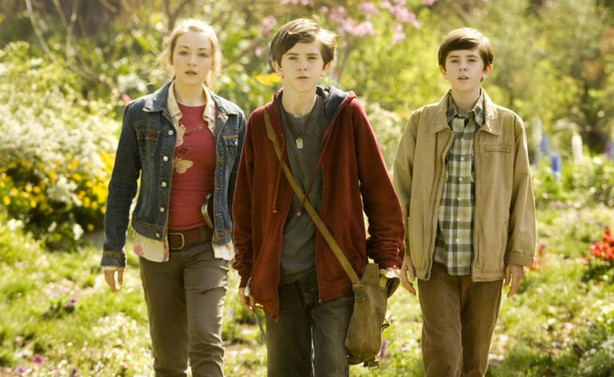 Before actor Freddie Highmore was playing a young version of the psychotic Norman Bates on A&E's "Bates Motel," he was playing a role just as challenging in film: the dual roles of twin brothers Jared and Simon Grace in the fantasy film "The Spiderwick Chronicles." Based on the first in a popular series of children's books by Tony DiTerlizzi and Holly Black, the film follows three siblings as they move to Spiderwick Estate, only to discover there are creatures living there that others can't see. Directed by Mark Waters (who worked in family films previously with "Mean Girls" and "Freaky Friday") with a script from Karey Kirkpatrick ("Chicken Run" and "Over the Hedge") and David Berenbaum ("The Haunted Mansion"), the film has plenty of effects and adventure to keep everyone entertained, with enough moments of spookiness and good performances from the leads to consider it more than just a typical family fantasy.
Oct. 18: The Mummy (1932)
After the huge success of "Dracula" and "Frankenstein," Universal Studios wanted to find another tragic monster to continue their run of horror successes. This monster came in the form of "The Mummy." Written by John L. Balderston (who had successfully created screen versions of the last two horror icons) and directed by Karl Freund, "The Mummy" was a quieter and more sinister monster than the previous two. Though this film would be the first of a mere handful of films that cinematographer Freund would direct (the other well-known film of his was the Peter Lorre classic "Mad Love"), his skill with imagery and tension helped give Boris Karloff's performance as Imhotep the gravity and mood the film needed. Don't be fooled by the Brendan Fraser remake — find the original.
Oct. 19: Hangman's Curse (2003)
Based on the first book in author Frank Peretti's Veritas Project series, "Hangman's Curse" is a suspense thriller about a family's investigation into a supposedly supernatural series of induced comas at a high school haunted by the suicide of a former student. Starring David Keith as the father of the family and two stars in the making as the children (Leighton Meester went on to star in "Gossip Girl" and Douglas Smith had a recurring role on "Big Love"), the film retains much of the suspense and frights of a traditional horror film, but without the language and gore normally associated with the genre. The book had a followup, "Nightmare Academy," but after the film had a lackluster opening (Box Office Mojo estimates a budget of $2 million, with a total domestic gross of $168,406), no plans were made for a filmic continuation.
Oct. 20: Stephen King's "IT" (1990)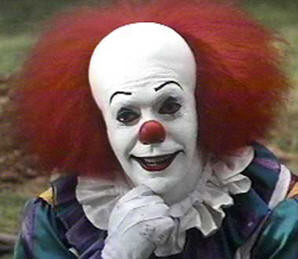 The year of 1990 was a good one for writer Stephen King: his complete and uncut version of "The Stand" was on bookshelves, Rob Reiner was releasing the soon-to-be Academy Award-winning film "Misery," and a mini-series version of his book "It" was coming to television. The TV mini-series was to be King's domain for many years after, as "IT" was a ratings success and ABC followed up with versions of "The Stand," "The Shining" and "Storm of the Century." With great performances by young actors just coming into fame (Jonathan Brandis would later star in "Seaquest DSV," and Seth Green would go on to the "Buffy the Vampire Slayer" series and the "Austin Powers" franchise), and solid direction by Tommy Lee Wallace, "IT" stands as proof that a horror film can still be scary on television.
Oct. 21: Monster House (2006)
In a loving homage to the kid's adventure films of the mid-1980s (like "Monster Squad" and "The Goonies") comes "Monster House," from director Gil Kenan. The story, about three neighborhood children who believe that their cranky neighbor's house is alive and trying to devour local children, is a classic setup pitting clever children against an uncaring adult world. The script is a clever work from some unusual sources: Dan Harmon, who would go on to create the cult sitcom "Community," and Rob Schrab, who wrote on "The Sarah Silverman Program" and directed episodes of "Children's Hospital." With great motion-capture animation, suspense, humor, and an interesting surprise ending, "Monster House" is a great throwback to the spirit of the 1980s with some great voice cameos.
Oct. 22: Lady in White (1988)
In the 1980s, there was an upsurge of mature, dark films about the uneasy move of childhood to adolescence, often shown in terms of a supernatural or science-fiction setting (from "E.T." and "Cloak & Dagger" to the Jim Henson fantasy films), and one of the later entries in the genre which has been lost in recent years is Frank LaLoggia's "Lady in White." A ghost story wrapped in a mystery, the film is a delicate discussion of the death of children, seen through the eyes of children. Though the adult faces were known from the period (at the time, Len Cariou would be seen on "Murder She Wrote" while Alex Rocco was appearing on "The Facts of Life"), it was young Lukas Haas whose career has taken off. After "Lady in White," Hass has worked with big directors like Woody Allen ("Everyone Says I Love You"), Tim Burton ("Mars Attacks"), and Christopher Nolan ("Inception").
Oct. 23: The Watcher in the Woods (1980)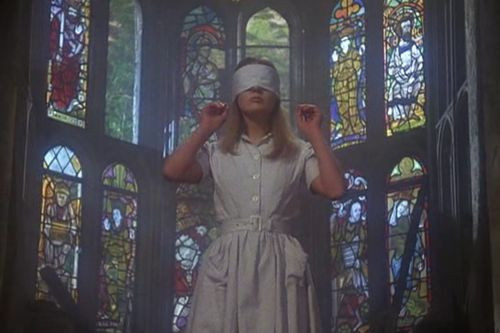 Director John Hough had already directed one classic haunted house film ("The Legend of Hell House") and two well-known Disney films ("Escape to Witch Mountain" and its sequel "Return from Witch Mountain") when he combined his experience from both to make "The Watcher in the Woods." The story, about a family in a new country home who deal with strange happenings, was darker than the typical Disney material of the time. A creepy turn from Bette Davis (who would make only two more movies after this before her death in 1989) and a sophomore performance from Lynn-Holly Johnson (fresh off her debut as the blind ice skater in "Ice Castles") anchor a film that is moody and surprising, with an ending that is still a little baffling today.
Oct. 24: The Birds (1963)
An ambitious undertaking so full of technical challenges that director Alfred Hitchcock had to use new technologies in order to achieve them (Disney animator Ub Iwerks, co-creator of Mickey Mouse, was nominated for an Academy Award for his innovative special effects work), "The Birds" was a groundbreaking film in many ways. It was a predecessor of the "nature fights back" sub-genre of horror in the 1970s (which included "Day of the Animals" and "Long Weekend"), and a film that was determined to be all the more frightening by not explaining the motivations of its avian attackers. Screenwriter Evan Hunter (known in literary circles under his crime pseudonym Ed McBain) chronicled his experiences making the film in his book "Me and Hitch", but no behind-the-scenes tale could do justice to the terror that this film creates.
Next week: aliens, nightmares, gumps and something wicked.

Chris Vander Kaay is a screenwriter and author who lives in Central Florida with his wife and co-writer, Kathleen. They write for smartdoglovespopculture.blogspot.com
×
Related Links
Related Stories