SALT LAKE CITY — Local rapper Alex Rogers' adventure in creating hip hop music has come to fruitition: he recently signed a deal for an album with TMG Records.
Known as A-Rodge on stage, the 23-year-old said he has done everything from writing all of the songs to working on artwork for the cover of his album titled "A Change of Pace," which is scheduled to be released Jan. 21. He said he even taught himself how to produce beats so he could have entirely original music.
"This was a really neat process because it was different for me where I got to control everything and do it exactly how I wanted to," he said.
Rogers connected with TMG Records when he sent in his last mix tape, titled "E.L.E.," which stands for "Everyone Loves Everyone." A company representative responded to his submission saying they really liked his style of intellectual rap and thought his music could be very marketable, he said.
The partnership has provided his help and exposure without being too restrictive, he said.
Born in Washington, Rogers moved to Park City when he was 10 years old and has been living in Salt Lake City for the past five years since he started attending the University of Utah. He graduated in May with degrees in economics and interpersonal communications.
He has a long history of being involved in music, including playing the trombone in his middle school and high school bands and being the drummer in a metal band starting at age 14.
Rogers venture into hip hop is relatively new; he wrote his first song in August of 2012. He said his first attempt at rap began as just a joke song with a friend, but when it turned out well he gradually started making songs with more significant content.
"This became a really acceptable way for me to have an artistic outlet where I could create music in a convenient manner and it definitely turned from a hobby into a passion, and now it's turning into more than that, which is fantastic," Rogers said.
Writing songs with lyrics that tell the story of something meaningful is his favorite part, he said.
"Inspiration usually hits me really quick," Rogers said. "It could be someone saying just one sentence and then I'll just have a like a storm of ideas in my head, just have an entire song planned out. I'll have to just rush to my computer and write an entire song."
He gave an example of a time when his friend Remington, from Washington, sent him a beat he made called "A Change of Pace". He said he immediately knew it needed meaningful lyrics, and after his girlfriend suggested writing about how people can be harder on themselves than other people, the whole song came to him and he didn't stop writing until he was done.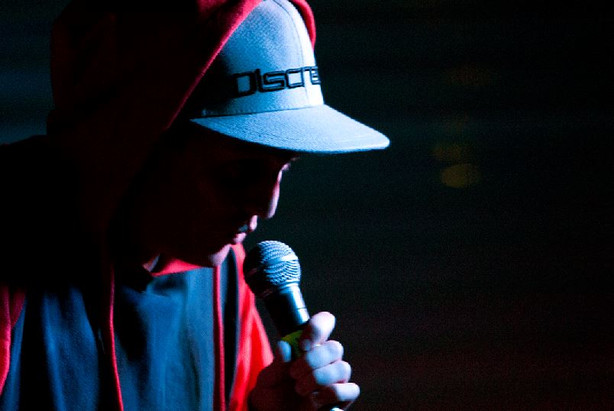 It tells the story of the transformative process of finding yourself, especially in the teenage years, he said.
"My teenage years at least were when I was kind of lost and wasn't really confident in myself and didn't really know who I was, so I was just really hard on myself and not as happy as I could've been," Rogers said. "As you kind of ease into this state of mind of realizing who you are, being confident with who you are, everything just gets better and easier and there's just kind of a snowball effect of positivity that happens from that."
He said the story hits home for him, and he feels everyone can relate to it at some degree.
Aside from music, Rogers is currently working full-time as a marketing coordinator for an advertising agency in Park City. He also continues his hobby of skiing, which he said he has been doing since he was 2 years old. He said he even competes in skiing about once a year.
Now that CD preparation has finished, he said they are working on national marketing and he has been active with performing. He had a concert Tuesday and will be on stage again Saturday at Kilby Court in Salt Lake City.
Upcoming shows include a Nov. 8 appearance at Kilby Court and the arts festival in Park City in August of 2014. He said he is always looking for more opportunities to play in front of people.
Those who are interested in purchasing an advanced copy of Roger's CD can contact him directly on his website.
×
Photos
Related Links
Related Stories