Estimated read time: 2-3 minutes
This archived news story is available only for your personal, non-commercial use. Information in the story may be outdated or superseded by additional information. Reading or replaying the story in its archived form does not constitute a republication of the story.
SALT LAKE CITY — A series of photos taken by a woman as she lost 88 pounds over the course of a year is hard to stop watching.
Redditor Amanda, 26, posted a series of five photos to the site last year after her significant weight loss, hoping to help others become healthier. Shortly after, Morphs_your_progress created a 5-second GIF animating the process.
"I knew that I had to start somewhere," Amanda told ABC News. "I figured if I did (took pictures) at least once a month, at the end of however long it took, I would have this really cool end product."
While the GIF is an impressive show of her progress, her encouragement to others is possibly the most inspiring part.
"You are more than just a number on a scale. You are greater than the sum of your cravings," Amanda wrote. "You are a complex and amazing human being, and no matter what you might think, you are in control of your weight loss."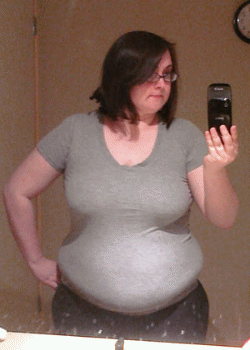 Amanda said she lost the weight using the Keto-Paleo diet, self control and some perspective.
"When you're first starting your journey to better health through fat loss, the thought of losing weight can be extremely daunting," Amanda wrote on Reddit. "Thinking about how many pounds/kilos you need to lose, or how much time it's going to take to reach your goal weight, or how hard exercising is going to be, can seem really overwhelming (if not almost impossible)."
Recommending people not make their weight loss just about the end result, she gave two bits of advice.
"Take your weight loss one day at a time. Trust me, I recognize how stupid and cliché this sounds. But instead of dwelling on how difficult your entire journey is going to be, focus on making it through Today. This is the only thing you have to worry about, ever.
"Part B: Establish daily healthy habits. Daily habits are tangible things that you can check off of a list. 'Lose 85 pounds' is a good goal, but lacks direction on its own. 'Drink 1400ml of water a day', 'Eat at or under 1400 calories' and 'Complete 20 pushups' are observable, verifiable, reproducible habits."
×
Photos
Related links
Most recent Lifestyle stories