Estimated read time: 4-5 minutes
This archived news story is available only for your personal, non-commercial use. Information in the story may be outdated or superseded by additional information. Reading or replaying the story in its archived form does not constitute a republication of the story.
KANSAS CITY, MO — With the NFL season less than a week away, new Kansas City Chiefs head coach Andy Reid was busy meeting with his coaching staff on Saturday, Aug. 31, discussing the season opener against the Jacksonville Jaguars, as well as deciding upon which players the team would have to cut in order to make the league's mandated roster of 53.
With all the pressures that come from being an NFL coach, there aren't many things that can pull them away from their responsibilities. Chiefs Vice President of Communications Ted Crews told me he was going to put me on hold and pull Andy out of his meeting to talk to me. You see, I had been trying to arrange a phone interview with Andy for over a month. Knowing that Coach Reid gets numerous interview requests, I knew I had to approach things differently.
I had recently seen a video clip of Andy reciting part of the BYU Cougar fight song. Taking a shot in the dark, I sent the Chiefs (my favorite NFL team, being from Missouri originally) an email asking if Coach Reid would agree to an interview with me. I mentioned to them that I was with BYU's flagship radio station, KSL Newsradio, and I wanted to talk to him about BYU. Little did I know how much impact dropping the Cougars' name would have. Before Andy was handed the phone for our interview, I was told by Chiefs PR that "Andy is really excited to talk BYU."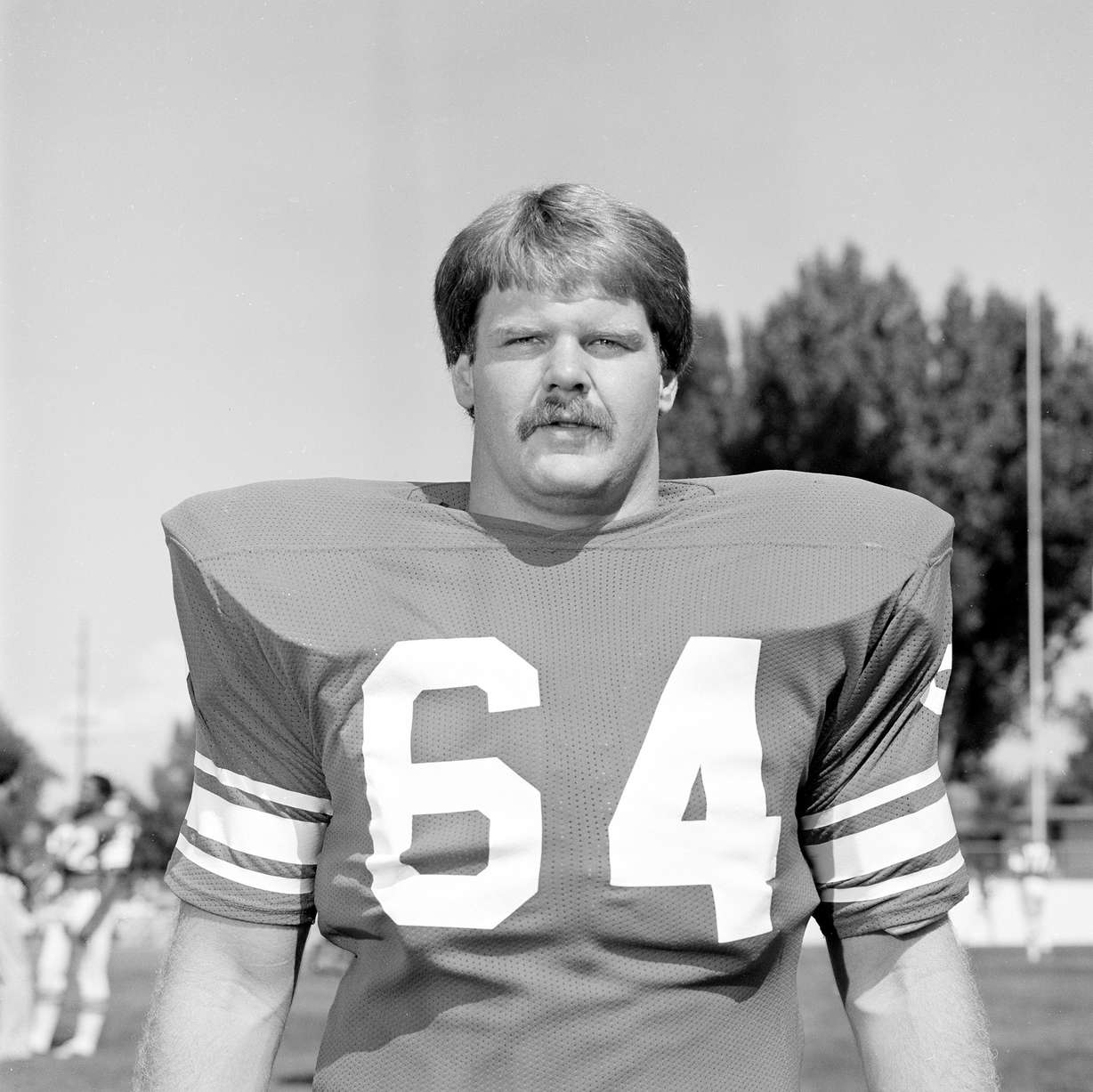 Most people know that Andy went to BYU in the late 70s and early 80s. He was an offensive lineman for the Cougars and later a graduate assistant. What I didn't realize is how closely Andy still follows the program and the fact that he's such a big fan. "I watch them very close. I'm a huge fan of the Cougs," Reid said. "I loved my time there as a player, and I've loved being a fan ever since."
For Andy, his time in Provo wasn't just about athletics. While at BYU, he met his wife Tammy, earned his degree and made friendships that last to this day. Andy said he is still close with former Cougar assistant Lance Reynolds, talks often with current BYU Athletic Director Tom Holmoe and Chad Lewis and Robbie Bosco. But he has an extra special relationship with legendary head coach LaVell Edwards. "I talk with Coach Edwards probably once a week, if not more," Reid said.
"I have more respect for him than anybody. He's at the top of my list. When you ask me about my favorite people, he's right there at the top."
Since leaving BYU and making a name for himself as a head coach in the National Football League, Andy has had the opportunity to give former Cougars an opportunity to play at the next level. While head coach of the Eagles, Andy coached BYU alums Chad Lewis and Reno Mahe for several seasons and would often give former Cougar players a shot by signing them to free agent contracts. It's not a coincidence that Andy has had so many former BYU players on his teams. "You want the guys that will try hard and that are smart and tough," he said. "When you bring in a BYU player, that's what you're getting.
"The kids that I've had, and I do make a conscious effort of bringing them in because I'm a little partial ... 51 percent of me believes I love BYU, and I have 51 percent of the vote, so that's a good thing; I can bring these guys in and give them an opportunity."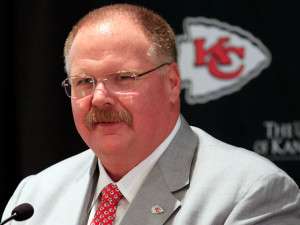 After spending 14 years at the helm of the Eagles, Reid was fired in Philadelphia in Dec. 2012, but wasn't out of work long, landing in Kansas City in Jan. 2013. As a Chiefs fan, I'm painfully aware that KC's quarterback play has been abysmal for a while. When the San Francisco 49ers decided to move forward with Colin Kaepernick as their QB, Andy and the Chiefs quickly traded for Alex Smith to fill their need at quarterback. "This is hard for a BYU guy to say, but I have a Utah Ute leading the charge here," Reid said tongue-in-cheek.
"This kid is tremendous; what a great person, what a great tribute to the University of Utah."
Speaking of Utah, Reid said he is close with Utes Head Coach Kyle Whittingham, his former teammate at BYU. "Deep down he really bleeds blue," Reid proudly said. "He just can't say that right now, but he does."
At age 55, and with the success he's had in the pros, Andy Reid will be able to coach in the NFL as long as he wants. While taking a job in the college ranks seems unlikely, that hasn't stopped BYU fans from speculating on the possibility of Reid coaching the Cougars one day.
On a personal note, it was an absolute thrill to be able to spend 10 minutes talking with Coach Reid. He was as personable as can be, and was truly excited to be talking about BYU football. Make no mistake, Andy Reid isn't just a guy that went to BYU; Andy Reid is a Cougar fan.
You can listen to the entire interview with Andy Reid this weekend on Cougar Sports Saturday on KSL Newsradio 102.7 FM/1160 AM at 1:05 p.m. MT.
×