SALT LAKE CITY — You can feel it in the air — no, not the creepy guy standing behind you looking over your shoulder as you read this — but rather college football is now less than three days away from returning to the national spotlight.
To help keep you covered this college football season, the KSL Sports team is proud to unveil a new and improved version of the GameCenter app for iOS and Android devices.
What's new you ask?
For Cougar fans, you've always been able to listen live to the play-by-play audio from Greg Wrubell while viewing live game statistics. But now you can view current league standings, schedules and get the scoop on the latest news and happenings in Provo with an updated news feed and article layout.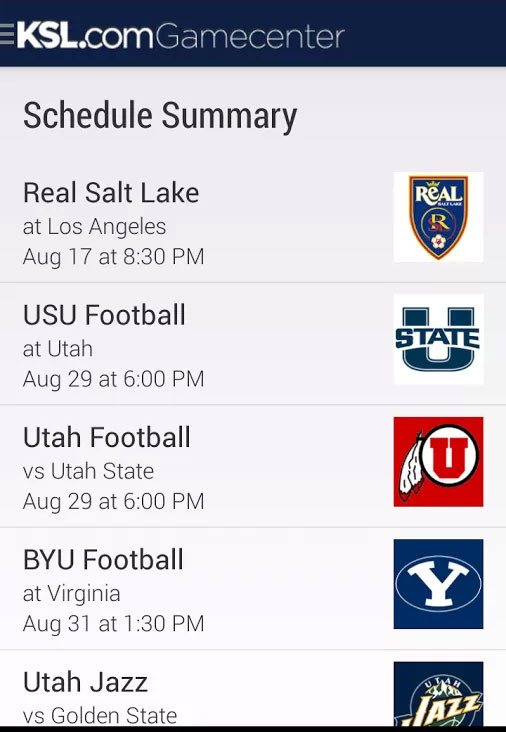 But Ute, Aggie, RSL and Jazz fans, we didn't want you to feel left out. For the other teams, view live game statistics, current division/conference standings, schedules, and the latest news for your favorite teams.
For college sports fans, easily switch from football to basketball to track your teams on the gridiron and the hardcourt.
The best part? You can filter out news, standings, scores and schedules to just display your favorite team, or see all to see everything we are working on here at KSL Sports.
Yes, you could say that KSL GameCenter is your mobile lifeline for all Utah sports coverage.
If you are a sports fan in Utah, this app is a must!
How to get it
×
Photos
Related Links