SALT LAKE CITY — A paralyzed swimmer who won a gold medal in London has now been disqualified from competing in the Rio de Janeiro, Brazil Paralympics because she is not disabled enough to compete.
The International Paralympic Committee (IPC) ruled Victoria Arlen could not compete in Brazil because her disability may not be permanent.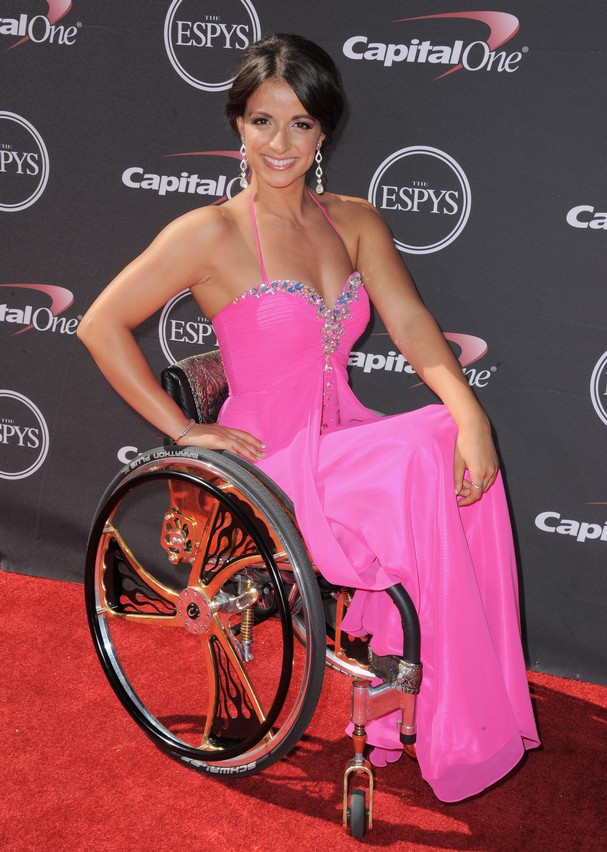 "IPC Swimming can confirm that Victoria Arlen of the USA will not participate at the 2013 IPC Swimming World Championships and future IPC Swimming competitions having failed to provide conclusive evidence of a permanent eligible impairment," a statement from the IPC read.
The 18-year-old swimmer suffers from transverse myelitis, an inflammation that affects the spinal cord. Arlen was first diagnosed when she was 7 years old, and shortly thereafter she slipped into a coma. When she woke she was paralyzed from the waist down.
With her impairment, however, there is a possibility she could walk again someday, and that is what is keeping her from competing.
"I'm heartbroken with what has happened. I feel numb and completely shocked with the turn of events," Arlen wrote on her Facebook page. "Being penalized for maybe having a glimmer of hope of one day being able to walk again is beyond sad. As much as I'd like to, it's not a reality."
Arlen was in Montreal preparing to compete in the World Championships when she received the news from the IPC.
×