Estimated read time: 2-3 minutes
This archived news story is available only for your personal, non-commercial use. Information in the story may be outdated or superseded by additional information. Reading or replaying the story in its archived form does not constitute a republication of the story.
STERLING, Sanpete County — Family and friends in Utah are praying for an eight-time U.S. Gymnastics tumbling champion who is unable to move after a tumbling accident.
Kalon Ludvigson, from the small town of Sterling, Utah, was putting on a gymnastics camp for kids in Pennsylvania on Aug. 6 when during a tumbling pass something went wrong and he landed on his neck. Right now he's paralyzed, but his family said not to count him out yet.
"From his elbow up he can feel and move, but he has no movement or feeling in his fingers and no feeling from his chest down," said Rachel Hansen, Ludvigson's sister.
Ever since he was 8 years old, Ludvigson has been a gymnastics wonder. Nine years ago, when he was 16 years old, he became the youngest member of the USA team.
He won his first U.S. Senior National Tumbling Title in 2006 and hasn't lost a U.S. competition since. He holds 20 World Cup and World Championships Medals. This month, Ludvigson is on the front cover of USA Gymnastics magazine.
"He is very, very dedicated and persistent to be able to achieve whatever he wants to," Hansen said.
Hansen has always been there for her younger brother -- cheering him on from the sidelines of the gymnastics mat. Now she is cheering him on from the side of his hospital bed.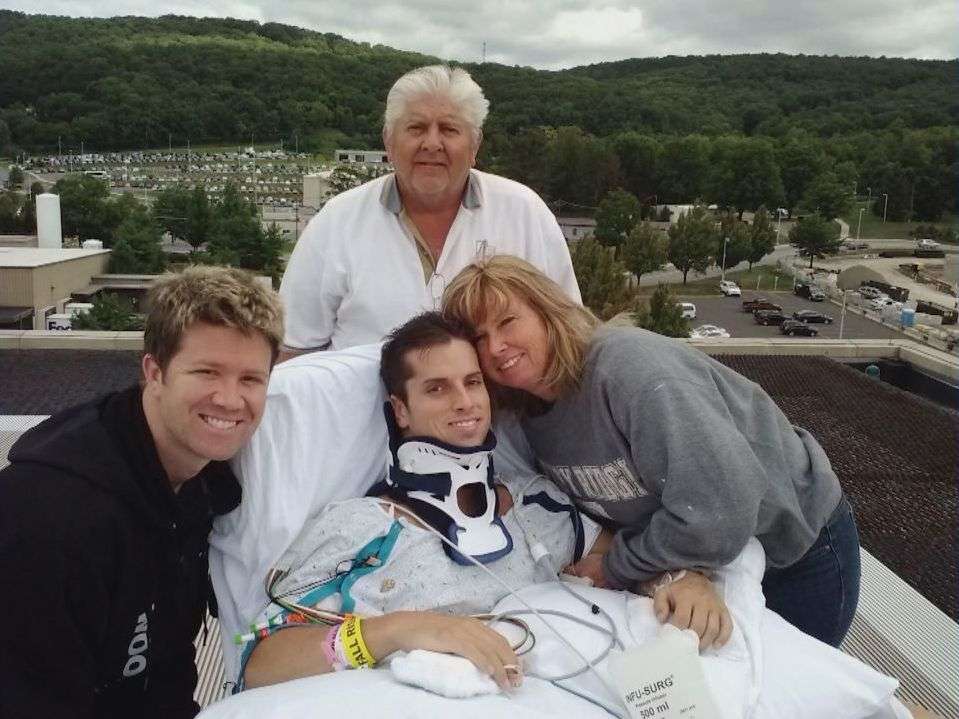 Ludvigson suffered a serious neck injury when he said he didn't have enough momentum as he started a pass on the mat.
"He was in a tuck so his knees were tucked up underneath and when he landed he screamed; he could tell he had done something to his neck," Hansen said.
Now as he faces the prospect of never walking again, his family said they believe he has the strength and determination to get better.
"If anyone could pull it off, he could," Hansen said. "Doctors are saying he probably won't walk again, but they have seen miracles, so we are hoping for a miracle."
With an injury like this, Ludvigson's immediate future is unknown; his family is hoping to transfer him to a rehab center in Denver next week on a charter flight his insurance will not pay for.
×
Photos
Related links
Related stories