This archived news story is available only for your personal, non-commercial use. Information in the story may be outdated or superseded by additional information. Reading or replaying the story in its archived form does not constitute a republication of the story.
Sam Penrod reporting The criminal case against the Orem woman who was arrested for not watering her lawn is finally over. Betty Perry took a plea deal today.
This criminal case brought by Orem City against Betty Perry has been called "ridiculous" by critics over the last seven months, and a jury trial was scheduled to start on Monday.
But today, Perry was offered a plea deal and she accepted, admitting to disorderly conduct for arguing with a police officer who tried to write her a ticket for not watering her lawn.
The prosecutor and defense attorney met this morning to sort out the last minute details of a plea deal for 70-year-old Betty Perry.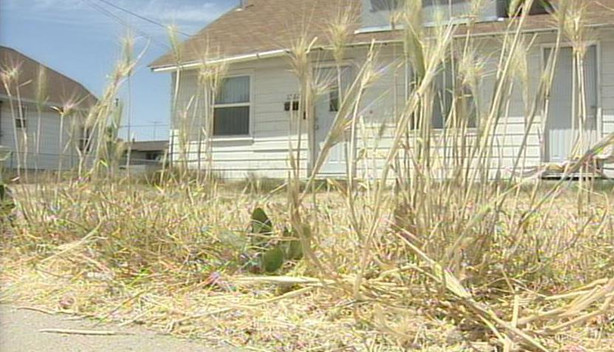 The legal drama started on July 6, and only Eyewitness News was there when police brought Perry back home after her arrest. On that day, Perry said, "Don't ever say 'no' when the police tell you to do something. You better do what they tell you no matter what, even if you don't have anybody to help you. You've got to do what they tell you, or they will hurt you."
Perry's arrest drew outrage from across the country. Six weeks later, the Orem City prosecutor decided to file charges of resisting arrest and disobeying a zoning ordinance for not watering her lawn.
Today, those charges were dropped as Perry took a plea deal. Orem City prosecutor Andrew Peterson said, "Today, the defendant entered a plea of no contest to one count of disorderly conduct, which is engaging in violent, threatening or tumultuous behavior."
The judge called the plea deal "a just resolution of the case."
The plea deal means that celebrity attorney Gloria Allred, who was set to be part of Perry's defense team, won't be here.
Prospective jurors won't have to come to court on Monday to decide who was right and who was wrong when a 70-year-old woman resisted a ticket for not watering her lawn and was taken to jail.
As for what this situation has taught the community, Peterson says, "Don't struggle with cops when they place you under arrest."
The attorney for Betty Perry paid her $100 fine as soon as the hearing ended.
He did not want to talk about the plea deal today, other than to tell us he plans to make a public statement on Monday to discuss this case, particularly how it was handled by Orem City.
×
Related Links