This archived news story is available only for your personal, non-commercial use. Information in the story may be outdated or superseded by additional information. Reading or replaying the story in its archived form does not constitute a republication of the story.
SALT LAKE CITY — It seems almost all movie trailers are the same these days. A little story, a few clever lines then comes an onslaught of explosions, loud music, Inception Horns and CGI. Those trailers can get your blood going, but they are a dime a dozen these days.
The first official trailer for "The Secret Life of Walter Mitty" has been released and it is the best trailer of the year, if not the decade.
Maybe you've never heard of the film, that's OK, many people haven't, but it's on everyone's radar now. The new movie is based on the 1939 short story of the same name by author James Thurber and also the 1947 film starring Danny Kaye.
This time around, Ben Stiller takes the title role as well as the director's chair. There has been buzz within the industry for years over this project, but with the release of the trailer the buzz is trickling out to the world.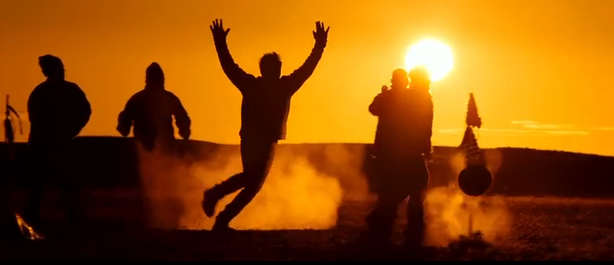 The story follows Walter Mitty, a photo editor for Life Magazine, who lives a mundane life but constantly dreams of more. Stiller gives us striking visuals of Walter from a bird's eye view to remind you of his insignificance in a big world and how easily he blends in. Suddenly that world is ripped away when Walter's daydreams start taking over in the real world. The story continues that Walter, through a series of events, ends up turning many of his fantasies into realities.
Not a word is spoken until the very end of the trailer, but nothing needs to be said. I wanted to make sure that the haunting Of Monsters & Men song, "Dirty Paws," didn't toy with my emotions, so while watching the trailer, I did the nerdiest thing I could think of — I watched the trailer again without sound.
The visuals and the narrative speak for themselves, and the intensity of the trailer stays high even without sound.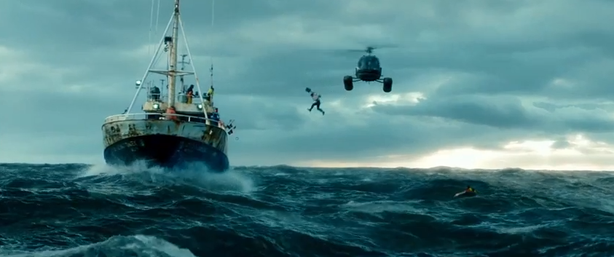 It's also interesting to note that when we finally hear someone speak it's a reference to the famous "red pill, blue pill" scenario in "The Matrix." Luckily for us, Walter chooses the red pill and we get to see how deep the rabbit hole goes.
"The Secret Life of Walter Mitty" is slated to open on Christmas Day, which means we still have a few months to wait to see if the film can live up to the trailer.
What do you think of the trailer? Is it as powerful and striking as I thought or do I need to get out more? Let us know on the comment boards, Facebook or send an email.
×
Photos
Related Links