This archived news story is available only for your personal, non-commercial use. Information in the story may be outdated or superseded by additional information. Reading or replaying the story in its archived form does not constitute a republication of the story.
ROY — The Hill Aerospace Museum in Roy, Utah, is a local treasure. Located just outside the gates of Hill Air Force Base, the museum is a fun and educational destination. Whether you are a military history buff or a family looking for somewhere new to visit, the Hill Aerospace Museum makes a great destination.
Here are five reasons to visit the Hill Aerospace Museum:
1. History and heritage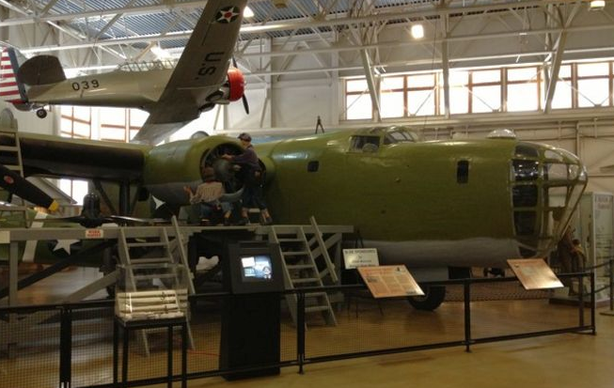 Did your grandfather fly a B-24 bomber in World War II? Go see a B-24 at the Hill Air Force Museum and marvel at its massive size.
Do you know someone who was a Vietnam POW? See a replica of a prison cell and learn about how POWs lived during that time.
Are you interested in the role of women in the Air Force over the past 50 years? Exhibits specific to women and minorities are featured in the museum.
Hill Air Force Base is one of Utah's largest employers and it has a huge impact on the culture of neighboring Davis and Weber counties. However, the Hill Aerospace Museum is much more than a history of the local Air Force base. The history contained in this museum belongs to everyone.
2. Year-round attraction
Hill Aerospace Museum is a year-round attraction. Its two large hangars are air conditioned in the summer and heated in the winter. Because of its large size, the museum is rarely crowded.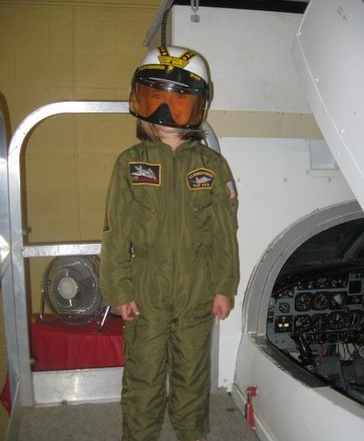 On a day with good weather, don't miss exploring the yard to the south of the museum where many more airplanes are on display.
3. Worthwhile for all ages
The Hill Aerospace Museum is a worthwhile stop for visitors of all ages. The large hangars with wide walkways are stroller and wheelchair friendly. For young children, there are many things to see and lots of space to roam.
Older children may begin to appreciate the differences between airplanes from different periods of history. They can see the evolution of aerospace engineering from the replica of the Wright Brothers' plane to the World War II-era bombers to the modern F-16 fighter jet. Children of all ages may enjoy the ACE Learning Center.
Adults who enjoy history or airplane mechanics may find a lot to appreciate at the Hill Aerospace Museum. Military aircraft from World War I to the present are represented, and exhibits from World War II, the Korean War and the Vietnam War adorn the perimeter. A memorial honoring the men and women from Hill Air Force Base who have been killed in the recent Iraq and Afghanistan conflicts has also been placed in the museum.
Volunteers, many of them veterans, are stationed throughout the museum to talk about the aircraft and answer questions.
4. ACE Learning Center
If you have children, try to visit during times when the ACE Learning Center is open. In the ACE Learning Center, children will find age-appropriate toys, dress-ups, computers and simulators.
While there are toys to entertain young children, the best exhibits in the ACE Learning Center are for older children and teens. Kids can sit in a realistic cockpit and use a simulator to get an idea of what it's like to fly a real airplane. Several computers are set up with simulator games. Science toys are available at another station that teach children about physics and aerodynamics in a fun way.
During the summer, special programs may be available. Families may arrive to find an opportunity to build a paper rocket and shoot it into the air in the yard outside. Check back with the museum in late spring to learn more about summer camps for school-age children.
The Learning Center's hours are Tuesday-Saturday, 9 a.m. to 3:30 p.m. Hours change seasonally, so call ahead to make sure it will be open during your visit if it is a priority.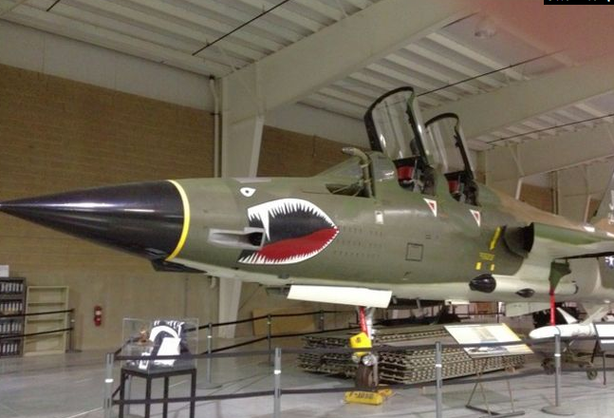 5. It's free
There is no charge to visit the Hill Aerospace Museum. However, donations of any size are gratefully accepted, and visitors will see donation boxes in several places in the museum.
Before you go
Where: Roy, Utah, about 33 miles north of Salt Lake City. The museum is visible on the east side of I-15. You will not need to go through the gates of Hill Air Force Base to visit the museum. The museum's address is: 7961 Wardleigh Road, Bldg 1955, Hill AFB, Utah.
When: Tuesday-Friday, 9 a.m. to 4:30 p.m. The museum is closed Sunday and Monday. Prior to July 8, 2013, the museum was open seven days a week, but reduced its hours due to the Department of Defense furlough. Hours may change again after Sept. 30, 2013.
How much: Free
How long: 1-3 hours
Amenities: Restrooms, picnic tables and a gift shop. The gift ship is not large, but it sells an intriguing collection of model airplanes, collectible airplane toys and Air Force souvenirs. Allison Laypath is an expert on family travel and author of the family travel blog tipsforfamilytrips.com. With her family, she especially enjoys road trips, national parks and local field trips. Email her at allison@tipsforfamilytrips.com.
×
Photos