This archived news story is available only for your personal, non-commercial use. Information in the story may be outdated or superseded by additional information. Reading or replaying the story in its archived form does not constitute a republication of the story.
SALT LAKE CITY — The state's efforts to protect the threatened desert tortoise in southwest Utah has received a significant boost from the U.S. Fish and Wildlife Service, which announced a round of new grants this week.
Utah will get nearly $1.5 million to help with the acquisition of up to 1,245 acres of habitat in the Red Cliffs Desert Reserve.
According to the agency, getting the lands unscathed by fire is critical for the reserve in the face of other damaging wildfires on the property fueled by an invasion of cheat grass.
The desert tortoise, which can reach age 80, has seen its populations decline by 90 percent since the 1950s.
Wildfires, harassment and illegal collection by the public, disease and drought are among the top threats to the desert tortoise, which has been the focus of multiple state agencies over the years, even resulting in the formation of the Desert Tortoise Council.
According to Defenders of Wildlife, recent estimates put the population of the desert tortoise at 100,000 individuals who reside in the deserts of Southern California, Nevada and Utah.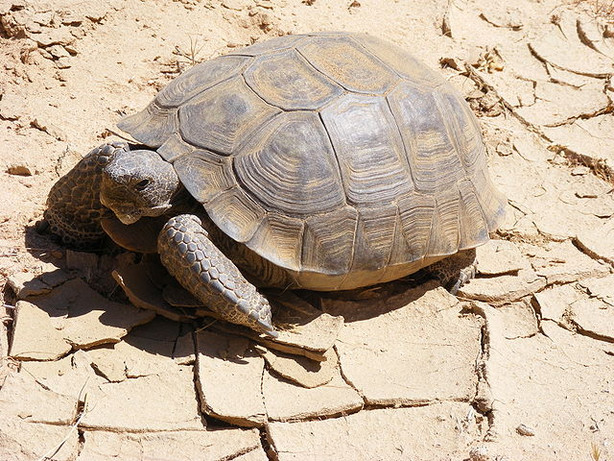 The grants, awarded to 20 states and at nearly $32 million, are designed to advance collaborative efforts to help protect the country's rarest species. Utah's Division of Wildlife Resources will partner with conservation organizations, other governmental entities and private landowners to improve habitat conditions for the reserve in Washington County.
Utah's reserve is part of a Habitat Conservation Plan that is an agreement between the government and landowners. Under the agreement, the landowner can participate in lawful activities on their property even if it impacts the species. In return, the landowner agrees to conservation measures designed to minimize and mitigate the impact of those actions.
×
Photos