WASHINGTON TERRACE CITY — A Weber County man is dead following an officer-involved shooting.
At 12:49 a.m. Saturday morning, Jeffrey Lynn Foote, 39, called the Weber County Dispatch saying he was going to shoot himself, according to the sheriff's office.
Weber County Sheriff's Office deputies responded immediately, arriving at the home of Foote's parents at 110 W. 4600 South in Washington Terrace City about five minutes later. He was in the front yard, brandishing a small handgun.
A deputy began speaking to him, and according to the sheriff's office, attempted to negotiate with Foote. Witnesses reported that it was during the negotiations that the first shot was fired, and after a second, Foote fell to the ground.
Foot was treated on scene before he was taken to an area hospital, where he died of a gunshot to his neck.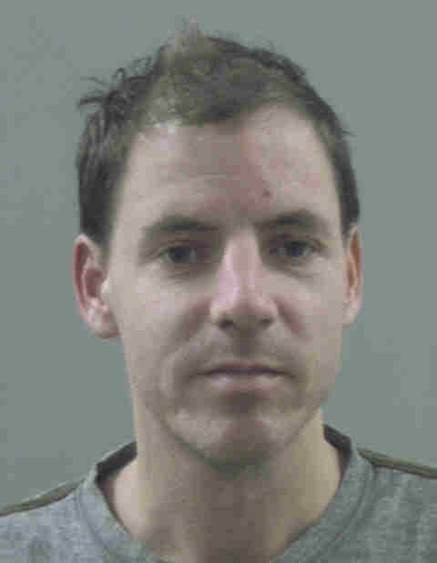 According to the sheriff's office, Foote fired the first shot, and a deputy fired the second, hitting the Washington Terrace man.
"According to the deputy that fire, what he was was the gun raised in the direction of the negotiator, the other deputy," said Deputy Chief Klint Anderson.
Welch said the gunshots confused Foote's parents, who weren't sure what had happened.
That deputy is on paid administrative leave while the incident is under investigation by the Weber County Attorney's Office.
In a press release Saturday, the Weber County Sheriff's Office extended their sympathy to Foote's loved ones.
A close friend, Brenda Welch, spent Friday evening with Foote, who ate dinner with her and her children hours before he died. She said never expected this and wants to know what led the deputy to fire his gun.
"I know Jeff would never point a gun at anyone. He wouldn't want to scare anyone," Welch said.
Welch said Foote has had some struggles over the years but seemed to be doing well. She said when she saw him Friday, he seemed peaceful. He had been doing volunteer work and helping his parents with their lawn care business.
"Jeff is the kindest, most generous person anybody would ever want to know," she said. "Just the most loving, caring friend you could ask for."
Foote had been diagnosed with schizoaffective disorder and struggled every day, Welch said. After he was taken off his medications in a mental health court program in the last two weeks, he tried to reach out for help but no one listened, she said.
"He was starting to hear the voices and see things and he didn't want to live that way," Welch said.
Court records show that in April, Foote pleaded guilty to a felony drug charge. He was sentenced to 36 months probation. As part of his probation, he did have to complete mental health court. He was scheduled to be back in court next month for a review hearing.
---
×
Photos