This archived news story is available only for your personal, non-commercial use. Information in the story may be outdated or superseded by additional information. Reading or replaying the story in its archived form does not constitute a republication of the story.
In the year and a half that Cougar Sports Saturday has been on the air, it has become very obvious that certain topics are guaranteed to strike a nerve and generate opinions. One is the Rivaly Game with Utah; Riley Nelson is another. Believe it or not, the color of BYU's football uniform is right up there.
#poll
In March, BYU Football released a photo (see above) on its Facebook page with all three uniforms on display. The uniforms became a topic of discussion on Cougar Sports Saturday immediately. Cougar fans were eager to text and call our show to express which uniform color was their favorite. Since then, anytime the uniforms are brought up, it is immediately is a crowd-pleaser.
For every fan that says they liked navy, there are five or six others that like the royal blue or black. That's why I decided to ask BYU fans the question: Which uniform is your favorite?
Royal Blue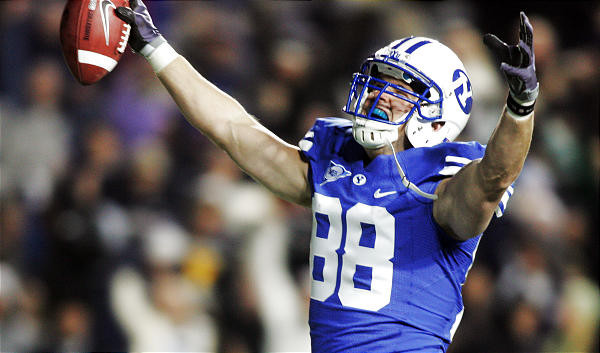 For most BYU fans, the royal blue unis represent the glory days of BYU football. Since changing the uniforms in 1999, the Cougars have only worn royal blue a couple of times. They wore them twice in 2009; once in the overtime win at home over Utah, and then in the Las Vegas Bowl victory over Oregon State.
The royal blue color scheme is definitely making a comeback. BYU has started producing more royal blue gear; and by the number of people that are wearing it, it's been a success.
Navy Blue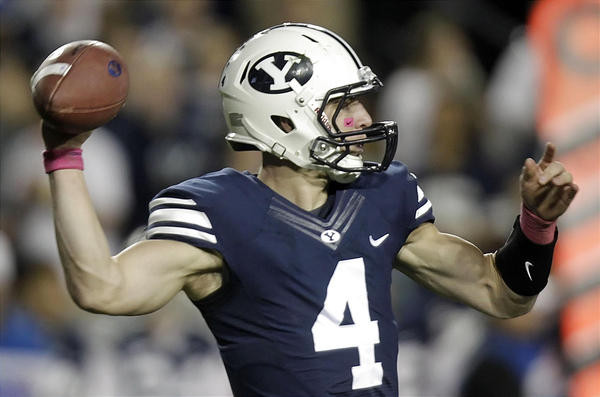 For the modern-day BYU fan, it has all been about navy blue. The Cougars made the switch to navy in 2005; thankfully ending the debacle that was the tan bib uniforms. For the record, other than the last sentence, I will not be mentioning those unis again -- just awful!
Navy is a classic color that looks fantastic. From a fan perspective, the gear is great because you can wear navy with just about anything. To the new generation of Cougar fans, navy is the color of BYU.
Black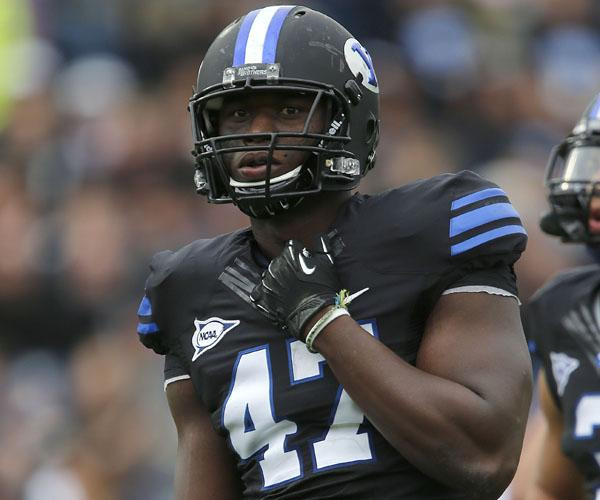 Now it's time to talk about the black unis. For the past few years, it seemed like every college team was using a black uniform for special occasions. Black is obviously a popular color and Cougar fans were wondering when BYU might dawn one too. After months of speculation and leaked photos, BYU unveiled its black uniform. It was worn during last year's game at home against Oregon State. Even though the Cougars lost the game, the black uni was a huge success.
BYU is not necessarily know for being edgy, so wearing black was somewhat out of character. That didn't seem to bother fans because they ate it up. Black gear was and still is flying off the shelves. Even though the Cougars have only played one game in them, the black uniforms have become a fan favorite. I certainly hope BYU will wear them again.
*********
Photo: Courtesy of BYU Photo
×