WEST POINT — A Davis County neighborhood was on alert for hours Wednesday morning while officers searched for a man they say ran from police. During that time, he allegedly broke into several homes and even begged for help.
Davis County sheriff's deputies said it all began when an officer tried to pull a vehicle over for a traffic violation. Sgt. Sgt. Susan Poulsen said the driver, later identified as 26-year-old Nathan Langlais, refused to stop.
A chase ensued, Poulsen said, but it came to a quick end when Langlais lost control of his car, crashed it into a curb, and then ran off into a West Point neighborhood near 1600 West and 25 North.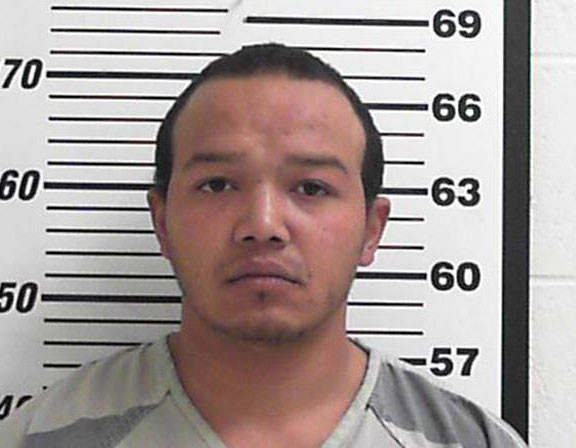 "At that point we lost sight of him again," Poulsen said. "He was at large for several hours while we searched the perimeter and the area."
One of the next people to see Langlais, deputies said, was Tammy Lawyer. A nurse, she had just returned from home from a graveyard shift when she encountered him at the door leading into her house from her garage. She said he looked desperate and panicked as he pleaded for her help.
"My sense was that he was desperate, but my intuition was thinking he could turn on me at any moment," Lawyer said.
"In just one motion, (I) opened the door, pushed him out, opened the garage door, locked the inside door, ran up (stairs) and called police," she said.
As three hours went by, deputies say Langlais made his way into at least four homes. He allegedly took clothes from one residence in an attempt to hide his identity, but it didn't work.
"He was eventually caught by some off-duty firefighters who had heard this was going on in the area and were outside doing yard work," Poulsen said.
Langlais was arrested and taken to the Davis County Jail. He may now be facing felony charges of evading police and burglary.
×
Photos