Estimated read time: 4-5 minutes
This archived news story is available only for your personal, non-commercial use. Information in the story may be outdated or superseded by additional information. Reading or replaying the story in its archived form does not constitute a republication of the story.
SALT LAKE CITY — On the random corner of some random street stands a sign that reads, "Write a letter to your 10-year-old self." Next to it sits a classic school desk attached to a chair, some paper, a sharpener and a brand-new box of No. 2 pencils.
For most people passing by, the props act as an amusing anomaly they'll talk about with friends and family at a later time. But for a few people, the invitation to sit down, reflect and give advice to a still-listening inner child is exactly the prompt they need to put things in writing, such as, "In the end you'll see that it will have all been worth it."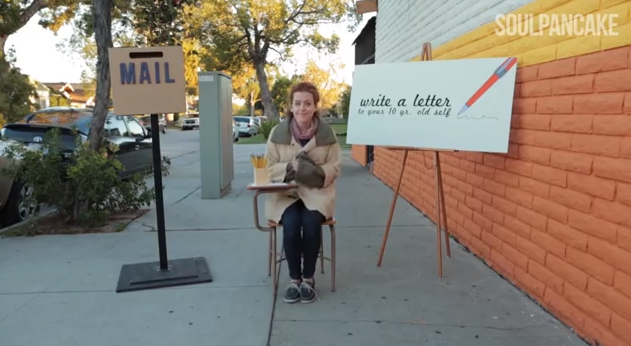 This scene, and many like it taking place on streets around the country, is part of a larger, spiritually uplifting conversation being hosted by the creative team at SoulPancake, a project started by Rainn Wilson (of NBC's "The Office").
"SoulPancake is a place where you can go when you're looking to have conversations that go deeper than what you can typically find on the Internet," said Bayan Joonam, lead filmmaker and head of production at SoulPancake. "The amazing thing about the brand is that it allows everyone to take ownership over what they consider to be 'SoulPancakey,' based on what they find important or meaningful about their human experience."
When I first met Joonam on the streets of Park City during the Sundance Film Festival, he was calm and methodical as he listened to my questions, always smiling behind his wild hair and dark beard.
"To me, it's always been about delivering a feeling that leaves viewers open to investigating their personal beliefs, while also inspiring positive social action," Joonam later told me. "That's what matters to me."
One project capturing that call for positive action is a video posted on the SoulPancake YouTube channel titled "A Pep Talk from Kid President to You."
---
SoulPancake is a place where you can go when you're looking to have conversations that go deeper than what you can typically find on the Internet.
–- Bayan Joonam, head of production, SoulPancake
---
In the video, Robby Novak, a ridiculously likable youngster wearing a black suit and red tie, shares advice like, "We have work to do. We can cry about it, or we can dance about it. We were made to be awesome. Let's get out there! I don't know everything — I'm just a kid, but I do know this: it's everyone's duty to give the world a reason to dance. " At the time this article was written, the clip had been seen by 18 million viewers, and the continuing "Kid President" series has attracted appearances from Josh Groban to Emma Stone to President Barack Obama.
Another popular series called "Metaphysical Milkshake" involves Wilson traveling around in a retro polished van, interviewing guests and giving them interesting challenges like "soul scribble," in which comedian Demetri Martin was asked to draw a picture of what he imagines his soul looks like.
But often, the moments that connect with viewers most are the indiscriminate meetings with people on the street. Whether it be in a pit of brightly colored balls where two strangers take a moment to become friends or inside giant headphones where family members and co-workers share unfiltered compliments with one other, Joonam says, these are some of the most rewarding challenges he's enjoyed as a filmmaker.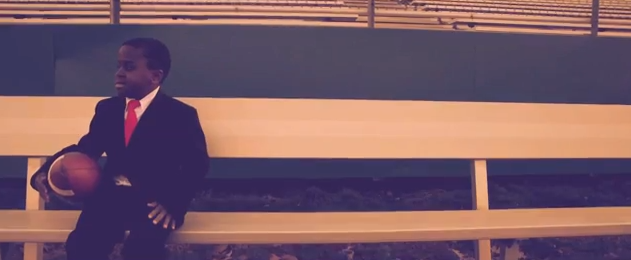 "The greatest challenge on set is that these moments only happen once, and sometimes in a split second. You either have the moment captured or you don't. But every once in a while I'll see something happen that I couldn't have planned — like the two people with the fake teeth in 'Take a Seat, Make a Friend' that made me stop and go, 'Wow, I would have never thought of that. ...'"
And it's those split seconds that continually make viewers smile and post the SoulPancake conversation to their Facebook walls and continually ask friends, "Did you see that YouTube video?" And it's also the reason, Joonam explains, that the "Street Team" videos are never scripted.
"At the end of the day, it is most important these moments be real, because that's the stuff that touches people's hearts."
Travis has been writing tech and film reviews for Deseret News and KSL.com since 2010, and continues to contribute coverage for film festivals and other live events here in Utah. You can contact Travis at TSPoppleton@gmail.com.
×
Related links
Related stories
Most recent Arts & Entertainment stories