This archived news story is available only for your personal, non-commercial use. Information in the story may be outdated or superseded by additional information. Reading or replaying the story in its archived form does not constitute a republication of the story.
Ed Yeates reporting On Jan. 11, 1998, an AirMed helicopter crashed in a fast-moving snowstorm, killing all on board. Now 10 years later, flight teams, friends and family pay tribute.
AirMed now has a new, state-of-the-art helipad high above where it used to land, but today was a time to remember the past.
A special song, written the day after that fatal crash 10 years go, is played every year now. It honors pilot Stan Berg, registered nurse Shayne Carnahan, paramedic Tim Hynes, and David Anderson, who was the patient on board. All were killed in the crash.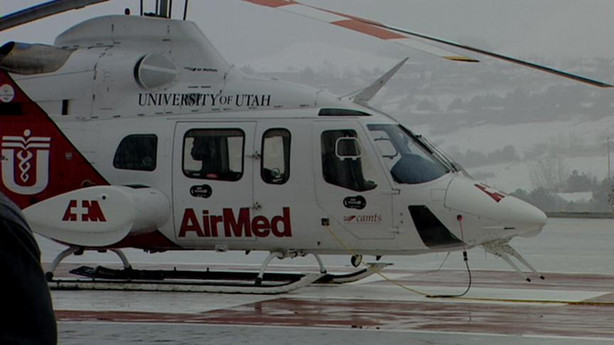 A wreath, as always, was brought forward. Family members also stepped up to talk about a dad or a husband who still remains, and always will remain, in their memories. "It's wonderful to know that these men have been remembered, and things have improved since their accident, and no other person, hopefully, has to go through that day 10 years ago," said Kim Berg, Stan Berg's widow.
There's another kind of tribute these 10 years later, in the progress of AirMed over this past decade. One crew member describes the passage "like going from night to day."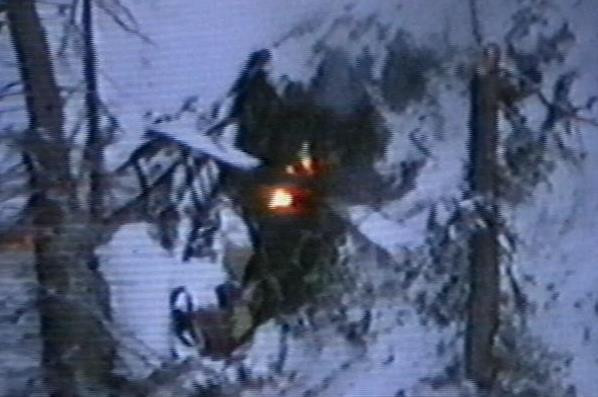 AirMed today is a different bird! A lot has happened in the past 10 years. That fatal crash a decade ago was not only tragic but a wake-up call too.
Brian Simpson, program manager and AirMed flight nurse says, "That was a watershed event for us, January 11, 1998. We looked inside ourselves, 'What can we do to not forget our colleagues and forget what we're doing here?'"
The changes go from dispatch, to daily briefings that include all flight crew members, to survival training and state of the art equipment, and most especially, protocol that's based not on the decision of one, but all! It's created a major difference in flight. Inside AirMed now, the pilot is not the only one calling the shots. He's not the lone wolf. The crew as a whole has input on what decisions are made -- decisions that affect not just the patient's survival, but the crew's. All are on the lookout, noting power lines and crane towers, anything that may affect the safety of the landing zone or LZ, as it's called.
Pilot Brett Hutchings says, "I've had instances where I've had a flight paramedic tell me that he did not like the LZ we were going into, even though I felt comfortable with it, he did not. So in that case we look for another LZ.
If any crew member feels uncomfortable about weather or the stability of the flight, Hutchings says, "That ends the flight. That ends the discussion. No further discussion. We're done."
NASA has done a lot of studies on this protocol, and AirMed is a believer.
Simpson says, "What it takes to have a crash, and that's the end product of a whole bunch of decisions or lack of decisions being made way before, even before the aircraft has left the ground."
The payoff is a special award recognizing one of the safest and most progressive air ambulance services, not just in this country, but internationally. That prestigious award to AirMed came from the non-profit International Association of Air Medical Services
×
Related Links