This archived news story is available only for your personal, non-commercial use. Information in the story may be outdated or superseded by additional information. Reading or replaying the story in its archived form does not constitute a republication of the story.
Gene Kennedy Reporting It's not often you hear of cameras surrounding a home, but that's what drug agents found overnight at a home on Salt Lake City's east bench.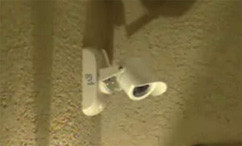 Investigators served a warrant there overnight, and in the process found cameras and motion sensor lights on all sides of the house.
The suspect was on the lookout for police.
Sgt. Morgan Sayes, Drug Enforcement Agency: "And any movement in or around the front of his house to the street area would turn on the motion sensor lights, and with that would alert his monitors that he had down in the basement."
If he thought it would help him get away, he was wrong. The Drug Enforcement Agency arrested him for allegedly trafficking significant amounts of crack cocaine. They also confiscated a weapon.
Sgt. Morgan Sayes Drug Enforcement Agency: "We had received information indicating he would use a weapon to protect himself."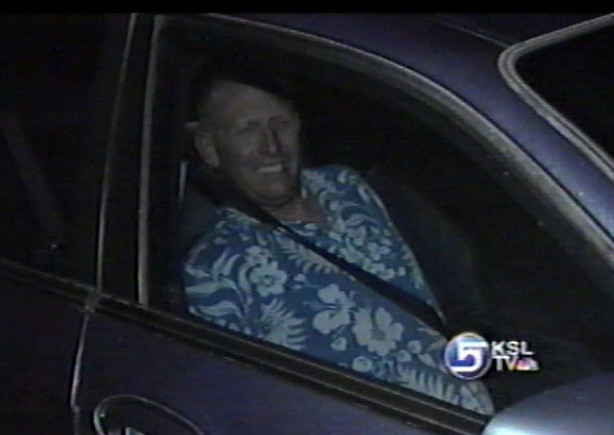 There were people inside the home, including the man's wife and their child, but only one arrest was made.
The Drug Enforcement Agency say the man set up the equipment to look out for police.
His wife's response?
Wife: "They can say what they want, but that wasn't the facts. That wasn't the truth."
Gene Kennedy: "What is the truth?"
Wife: "The truth is, we've been broken into. We just built this house. We just moved into this house in December. We've been broken into twice now."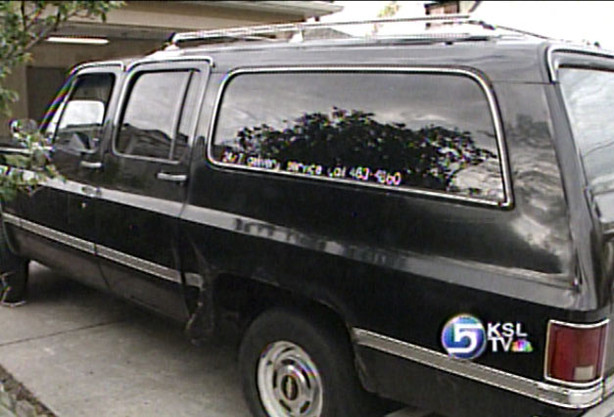 The Drug Enforcement Agency learned of the suspect a while ago after neighbors reported what appeared to be drug trafficking.
One red flag was the black Suburban in the man's driveway. In the rear left window it says 24/7 delivery and gives a phone number, but there isn't a name of a business.
Gene Kennedy: "What about the crack cocaine? The 8-ball amounts, huge amounts they claim he was selling?"
Wife: "They claim! They claim."
Gene Kennedy: "Not true?"
Wife: "No, it's not true."
The suspect's wife is not in trouble with the law and the couple's child was not removed from the home. But police say the Department of Child and Family Services will be notified.
Gene Kennedy: "If they find out that indeed he's selling crack cocaine, are you gonna leave this guy or let him stay around your kids?"
Wife: "Well, what do you think? What did I just say? My focus is on my child. My focus is on my child. And I think I have had enough."
Gene Kennedy: Thank you for your time (door closes)."
The man arrested is 35 year-old Adam Phillips. The DEA is familiar with him. Even though his wife denied that any drugs were found at the home this morning, drug agents say they found cocaine and paraphernalia.
×