Estimated read time: 2-3 minutes
This archived news story is available only for your personal, non-commercial use. Information in the story may be outdated or superseded by additional information. Reading or replaying the story in its archived form does not constitute a republication of the story.
AMERICAN FORK — A 5-month-old baby boy died Friday after suffering a single gunshot wound to the head, the victim of an apparent murder-suicide attempt.
Police arrested the baby's father, Joshua David Petersen, 21, of American Fork, and booked him into Utah County Jail for investigation of aggravated murder.
Investigators said Petersen laid his son, Ryker, on a couch, went into another room and loaded a single .22 round into a rifle, then returned and shot the baby. Investigators said Petersen told them he had been planning to kill his son and then himself for the past month.
The tragedy occurred about 1 p.m. in a home near 600 North and 500 East.
Investigators said Petersen shot the baby and was about to shoot himself when a family member in the house tackled him before he could pull the trigger again.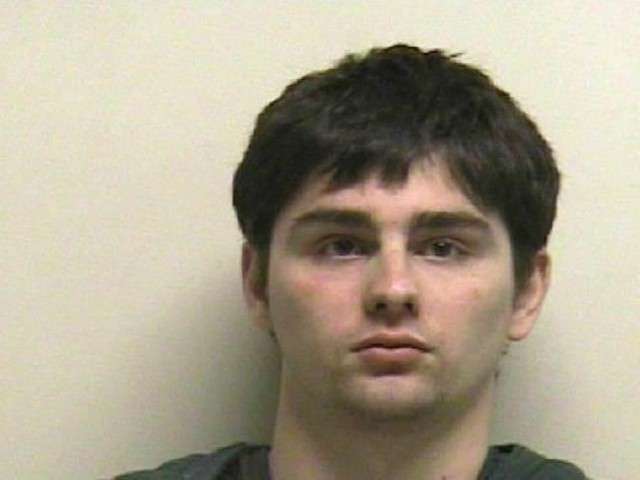 The baby was taken to American Fork Hospital, then transported by medical helicopter to Primary Children's Medical Center, where he was pronounced dead.
"Through our investigation, we learned that (Petersen's) intent was to kill his son and then himself," American Fork Police Sgt. Gregg Ludlow said.
Ludlow confirmed the case is being investigated as a homicide. He offered condolences from the American Fork Police Department on Friday night.
"It's definitely a terrible tragedy for the family, and out heart goes out to them," Ludlow said.
A family friend said Petersen suffered from depression and had other challenges. Family members were still gathering at the house Friday afternoon.
On Petersen's Facebook page was a sketch of a face, tears in its eyes, titled "Sad Day." In other posts, Petersen talks about having bad days, except when he's with his son.
A woman who lives nearby couldn't provide much information about the family, but she expressed the shock and sadness felt through the neighborhood.
"All children are precious, and they need to be cherished and loved," said Fran Keller, who called the shooting unsettling. "A 5-month-old is so little, and they're just so innocent."
A search of court records indicates Petersen has no prior criminal history.
A memorial fund has been set up online for the family.
---
*ksl.com has not verified the accuracy of the information provided with respect to the account nor does ksl.com assure that the monies deposited to the account will be applied for the benefit of the persons named as beneficiaries. If you are considering a deposit to the account you should consult your own advisors and otherwise proceed at your own risk.
×
Photos
Most recent Utah stories