SALT LAKE CITY — Doctors are encouraged by a study that shows the number of second babies born to teens is down a little from years past.
The new report by the Centers for Disease Control shows although numbers for repeat teen births have fallen, about one in five teens is having not one, but two or more babies.
The national percentage was down to 18.6 percent for 2010, which is 6.2 percent less than the 2007 study revealed.
Utah's numbers are in the 15 to 19 percent range. Some areas — like New England — are as low as 10 percent.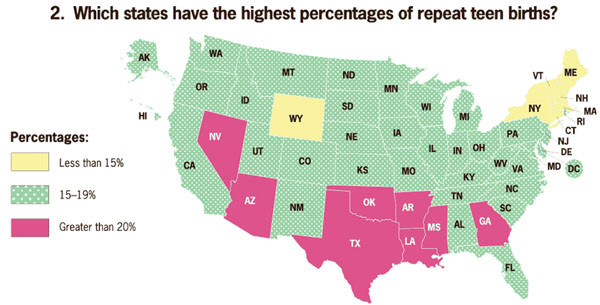 Minority teens and teens in the southern states are more likely to have repeat births. CDC Director Thomas Frieden said in southern states, one in five babies is a repeat teen birth.
"What we need to do is increase their access to effective contraception," Frieden said. "Of teens who have given birth, only one in five are using the most effective methods of contraception."
Ninety percent of teen moms do not want to give birth again, according to the study. It also shows minority teens who have two or three babies in a row are more likely to be poor.
Report Findings
Nearly 1 in 5 births to teens, ages 15-19, are repeat births.
Most (86%) are 2nd births.
Some teens are giving birth to a 3rd (13% of repeat births) or 4th up to 6th child (2% of repeat births).
American Indian and Alaskan Natives, Hispanics, and black teens are about 1.5 times more likely to have a repeat teen birth, compared to white teens.
Infants born from a repeat teen birth are often born too small or too soon, which can lead to more health problems for the baby.
×
Related Links
Related Stories