Estimated read time: 2-3 minutes
This archived news story is available only for your personal, non-commercial use. Information in the story may be outdated or superseded by additional information. Reading or replaying the story in its archived form does not constitute a republication of the story.
ST. GEORGE — A homeowner who discovered a burglar inside his house Thursday held the man at gunpoint until police arrived to make an arrest.
Eric Martin was in bed at about 4:30 a.m. Thursday when he heard a commotion in his house, according to Sgt. Sam Despain with the St. George Police Department. Martin took his handgun with him to find the source of the noise, and encountered an intruder in his home.
"I'm in bed sleeping, I get up, I retrieve my sidearm, I chase him out the front door. I've got him pinned on the ground. It's 4:55 in the morning and I don't have a stitch of clothing on," he said. "I'm basically telling him at this point, 'Stay on the ground, don't move, because if you do move, I will shoot you.' "
Martin said the man, later found to be St. George resident Clinton Keller, had stockpiled items from the house on the front lawn. He said he chased Keller from his home and out the front door, at which point Keller tripped over the items on the lawn — allowing Martin to catch up to him.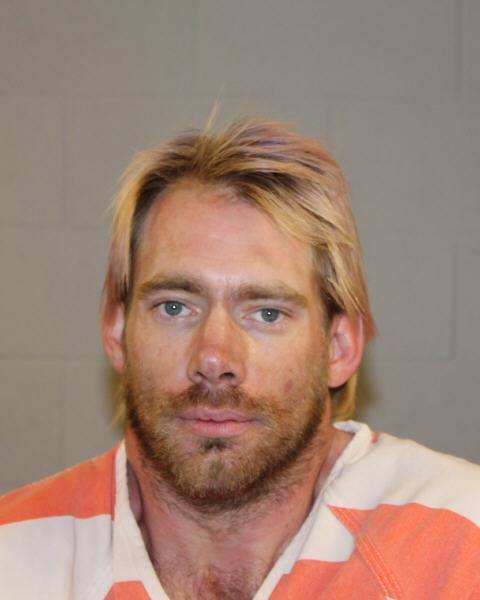 "I said, 'Do you know what I have pointed at you?' He said, 'No,' and I said, 'Do you want to know?' and he of course doesn't respond to that one, so I tell him, 'Let me explain, I've got a .9mm pointed at you with high-velocity hollow points in the chamber,' and I explained to him what that will do to him if he moves," Martin said.
"He tried to get up once, and I explained again that this was the last time I was going to have this conversation with him, and he stayed on the ground at that point," Martin said.
Martin's girlfriend, who was inside the house, called 911. Martin was able to hold Keller on the ground until police got there.
"Imagine five police cars and seven officers rolling up to a scene with a naked man holding a weapon pointing at someone, and holding him down on the ground," Martin said. "The police got a kick out of that."
Despain said Martin "did a great job" and really helped police with the case.
"We are incredibly grateful for this homeowner and what he did," he said. "It was brave, and it was a great conclusion to what could potentially have been a very bad situation."
Keller was booked into the Washington County Jail on suspicion of residential burglary and theft. Police found he had entered the house through an unlocked rear door.
"He had no reason to be in this neighborhood, no reason to be in this home," Despain said. "The homeowner did not know him in any way, shape or form."
Contributing: Dave Cawley and Andrew Wittenberg
---
×
Photos
Related Stories