This archived news story is available only for your personal, non-commercial use. Information in the story may be outdated or superseded by additional information. Reading or replaying the story in its archived form does not constitute a republication of the story.
SALT LAKE CITY — Last week, we looked at five of the best movies ever made in Utah. Classics like "Footloose," "The Searchers" and "The Outlaw Josey Wales" all made the list. Unfortunately, Utah is also connected to some of history's cinematic abominations. Some of these films aren't simply of lesser caliber — they're found on national "worst movies of all time" lists. From Mongolian warriors to mechanical spiders, southern Utah has hosted many of the worst offenders. Of course, it was farther north, in the sleepy town of Morgan, where Utah's most awful film of all time was created.
With no further ado, here are the five worst movies ever made in Utah.
5. The Conqueror NR
Year: 1956
Have you ever wondered what John Wayne would look like if he dressed up as Mongol emperor Genghis Khan? Critics and audiences sure didn't want to know when this stinker was released in 1956. The movie bombed, and Wayne was later quoted as saying that the moral of the story is, "not to make an ass of yourself trying to play parts you're not suited for."
Filmed near St. George, this notorious flop earned a spot on the 100 Most Enjoyably Bad Movies Ever Made in "The Official Razzie® Movie Guide," plus a Golden Turkey Award for Wayne.
4. Joe Dirt PG-13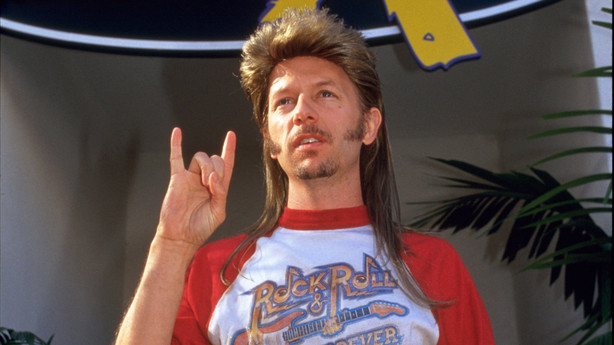 #poll
Year: 2001
Dead Horse Point State Park has provided backdrops for several beloved films, including "The Greatest Story Ever Told," "Fort Apache," and "The Comancheros." Unfortunately, it also appears in "Joe Dirt," standing in for the Grand Canyon in the scene where Joe's parents desert him as a child.
"Joe Dirt" is the kind of film project that most actors avoid like the plague and those who accept roles later regret being associated with it. Dennis Miller falls into the latter category. He claims now to have never seen the film, citing the scatological humor and stupidity of the story. Once you've seen "Joe Dirt," you'll wonder how many of the other actors had similar reactions.
3. Passage to Zarahemla PG-13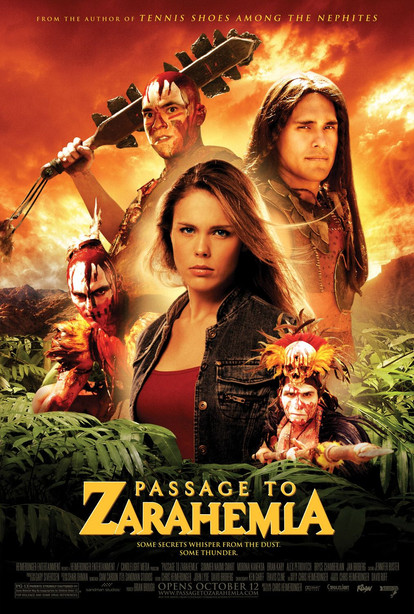 Year: 2007You know you'll need to buckle your seat belt and get ready for action when a film's tagline is: "Some secrets whisper from the dust; some thunder." It's reminiscent of the infamous "Speed 2: Cruise Control" tagline: "As the stakes get higher, the ride gets even faster." And, yes, "Passage to Zarahemla" has a lot in common with the atrocious "Speed" sequel.
Filmed on location in Leeds, Utah, this well-intentioned movie is constructed around a plot involving seismic activity, imaginary friends, social workers, awkward teens, and ancient warriors. It's pretty silly stuff. And the flimsy plot is fleshed out with ham-fisted dialogue like, "This is a struggle for survival!" and "It's right in the path … of the invasion!"
2. Wild Wild West PG-13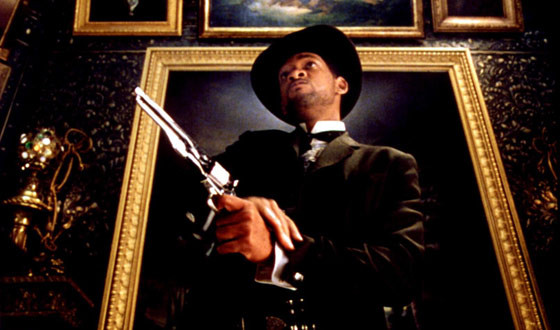 Year: 1999
In the late '90s, Will Smith was on top of the world. Directors were clamoring to work with the star of blockbuster films like "Independence Day" and "Men in Black." It was at this time that Smith was offered the role of Neo in an upcoming film called "The Matrix." Unfortunately, he turned down the opportunity to be part of one of the most iconic sci-fi films in history to star in "Wild Wild West." Ouch.
Filmed in southern Utah, much of the ridiculously convoluted story takes place around Promontory Point. The film was nominated for a whopping nine Razzie Awards, ultimately winning five: Worst Picture, Worst Director, Worst Screen Couple (Kevin Kline and Will Smith), Worst Screenplay and Worst Original Song. Robert Conrad, star of the eponymous 1960s TV series that served as inspiration for "Wild Wild West," showed his disgust for the movie by appearing in person at the awards show to accept them.
1. Troll 2 PG-13
Year: 1990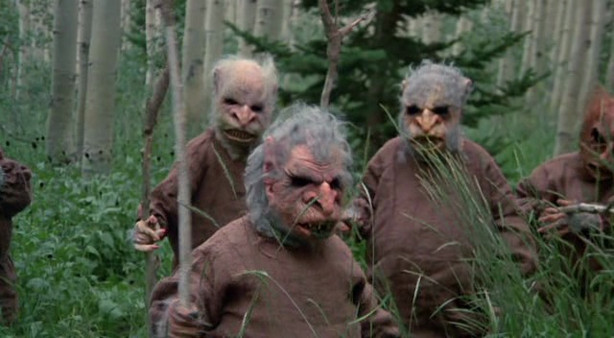 This atrocious film proves a few things. First, a movie can be called "Troll 2" even though it has no trolls in it and it has no connection to the original "Troll" film. Second, it's possible to score a 0 percent rating on Rotten Tomatoes. Third, Utah is birthplace of the worst film of all time.
"Troll 2" is so stunningly bad that it has attracted a cult following and spawned an award-winning documentary called "Best Worst Movie." Written and directed by an Italian named Claudio Fragasso (who used a pseudonym, which is telling), the movie boasts bad acting, bad dialogue, bad jokes and bad costumes.
When Fragasso arrived in Utah, he set up production in the town of Morgan and sent out a casting call for actors. Curious locals showed up, hoping to be extras. Despite their complete lack of acting experience, many were given leading roles and soon found themselves neck-deep in the quicksand of "Troll 2."
Here's a quick synopsis of the plot: a family travels to a town called Nilbog, which is inhabited by vegetarian goblins who want to turn them into plants and eat them. Only Fragasso could've dreamed up a process like this: vegetarian goblins feel an overwhelming urge to eat people, but due to their stance on meat consumption, they have to first trick the humans into ingesting a veggie-converting elixir, wait for the humans to morph into plants, and then eat them. It's terribly inefficient, but makes for some hilarious scenes in the movie.
The finished film, appropriately called "Goblins," was so bizarre that distributors decided to market it as a sequel to the 1986 movie "Troll." The first movie (which famously featured a boy wizard named Harry Potter) had been a modest success, so it was hoped that viewers would return for the faux sequel. Not quite. It seems that not even desperate marketing ploys could save Utah's worst film.
Feeling dismayed about Utah's movie pedigree? Check out last week's list of the five best movies ever made in Utah. We've got plenty to be proud of!
Grant Olsen joined the ksl.com team in 2012. He covers travel, outdoor adventures, and other interesting things. Contact him at grant@thegatsbys.com.
×
Related Links
Related Stories