SMITHFIELD — Students at Birch Creek Elementary in Smithfield used a most unusual method to create an artistic masterpiece. It also taught them something about recycling.
Using nothing more than bottle caps and glue, the students recreated Vincent Van Gough's painting "Starry Night."
The students' creation, which measures about 10 feet by 8 feet, differs from other art because most other art includes drawing, said one student.
This undertaking is different.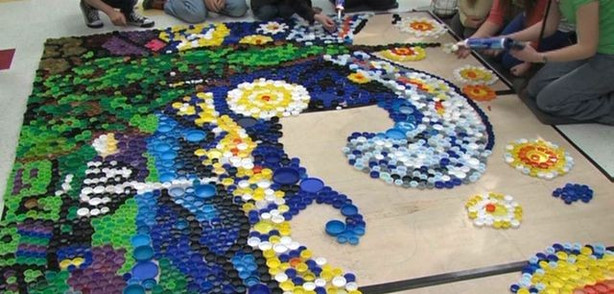 "It's not just bottle caps. It's a variety of different plastic lids so we can have a variety of shapes, sizes and colors," said teacher Natalie Nish.
"We're trying to show them that they can think outside the box and use different supplies to create beautiful artwork," Nish added.
"It's really pretty," one student said.
The creation now will hang in the school's cafeteria and will be included in an art show May 9.
×
Photos