This archived news story is available only for your personal, non-commercial use. Information in the story may be outdated or superseded by additional information. Reading or replaying the story in its archived form does not constitute a republication of the story.
SALT LAKE CITY — With spring officially arriving in Utah, people throughout the state are embracing the record-warm weather. But the nice temperatures aren't really good news for the state.
Utahns enjoy warm spring day
As outside temperatures climbed past 70 degrees Fahrenheit Thursday, KSL cameras captured video of people roller skating, walking dogs, tossing Frisbees and golfing.
"I'm in shorts for the first time in six months. It's great!" golfer Rick Strout said.
Austin and Alyssa Winters spent the afternoon sailing the glassy waters of the Great Salt Lake.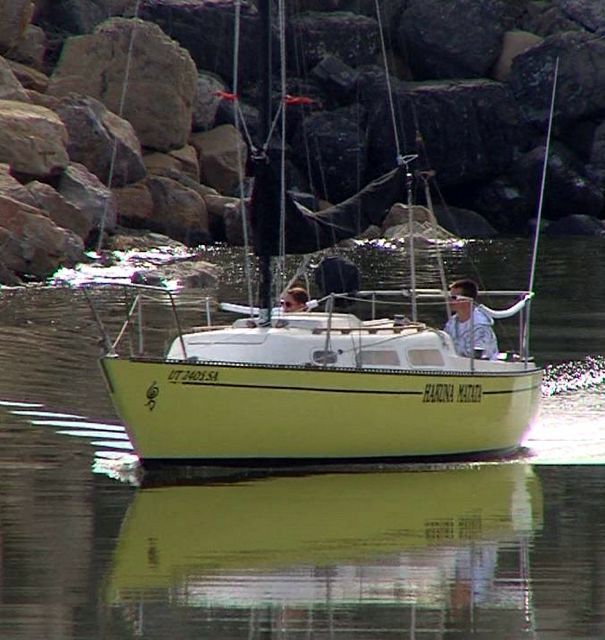 "It was gorgeous. The wind was perfect," Alyssa Winters said. "We brought a blanket and cuddled and sailed."
"I was ready to go when I heard the weather was going to be nice," Austin Winters said.
Spring fever is definitely in the air, and many hope the warm weather lasts so they can enjoy it a little bit more this weekend.
"There's something about that first warm-up (of the season)," KSL Meteorologist Grant Weyman said. "It finally starts to melt off the ice and snow in your yard. You can start planting things. It gets you in the mood for the season change."
While Utah is expected to see above-average temperatures for at least a couple more days, Weyman warned the weather won't stay warm for much longer.
"Enjoy it while it's here because you know it's not going to last forever," he said.
Warm weather poses problem for snowpack
In the long run, that may be a good thing. The fact of the matter is, Utah still needs more winter snowstorms to prevent the snowpack from melting off too quickly.
National Weather Service hydrologist Randy Julander said the nice weather is bad news after drought conditions last year.
Related:
"We've had a very, very cold winter so far," he said. "A week of this is not going to hurt us."
But if the warm weather lasts, without another storm Julander said northern Utah will finish the month with 60 percent to 70 percent of normal snowpack; southern Utah will measure 80 percent to 90 percent of normal.
"That's something that we really hate to see," Julander said.
With low stream run-off, reservoirs could be less than half full by the end of the summer.
"We're not going to have a stellar March; it's just not in the cards," Julander said. "And if you don't have it by now, getting it in April and May just doesn't happen."
×
Photos