BRIGHAM CITY — A Brigham City family is grateful for their safety after being confronted at gunpoint by an accused bank robber Tuesday night. He allegedly demanded the keys to their truck while their 4-year-old daughter was still inside.
Marco Gomez and his girlfriend, Aurelia Bryner, said it was about 5:00 when they pulled into the driveway of their home, near 200 South and 100 East, Tuesday evening. Seconds later, they were confronted by the man later identified as Brad Beasley.
Police believe Beasley, 29, had just robbed the nearby Chase Bank, at 101 S. Main Street, and was desperate to get away. He targeted Gomez and Bryner for their vehicle, officers said.
Gomez said Beasley demanded him to hand over the keys. Bryner's daughter, Maliah Davis, was asleep in the backseat of the truck.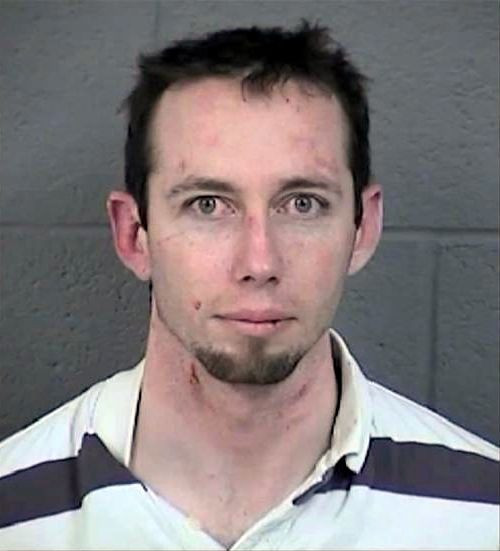 "My concern was: If he's taking her, she's not going alone," Bryner said.
There was a struggle for the keys, Gomez said. But once Beasley realized they were in still in the truck, he went for Maliah, pulling her out the backseat.
"He was like, 'It's OK, it's OK.' And he set her on the ground," Bryer said.
But then there was another struggle for Beasley's gun.
"I grabbed it," Bryner said, "and the guy just slid out with me and pushed me, and kind of jumped on top of the gun."
Gomez got into the fray and said he managed to get a grip on part of the handle, but it wasn't quite enough.
"At that point I thought my life was over," Gomez said. "I did not know what (Beasley's) intentions were with the gun."
"I saw him point it at Marco and thought maybe I'd killed him, for a moment," Bryner said.
Then, the couple said Beasley jumped into the truck and sped off. But it wasn't long before police caught up with him.
Officers responding to the robbery call spotted the pickup rounding a corner at high speeds near 200 South and 200 East and began a short pursuit. It ended when Beasley crashed into a cement barricade near an apartment complex at 500 South and 400 East.
Even then, police said Beasley resisted arrest, spitting and fighting back. He was subsequently booked into the Box Elder County Jail and could face charges of carjacking, robbery and attempting to disarm a police officer.
Beasley's wife, Amber, would not talk on camera, but told KSL News her husband would never hurt that family, especially the little girl. He has a daughter of his own and loves children.
Still, when Gomez and Bryner look back at what they thought could have happened, they're just glad everyone is alive and safe.
Contributing: McKenzie Romero
---
×
Photos
Related Stories