SALT LAKE CITY — The 2013 Western Hunting and Conservation Expo is getting ready for one of its biggest weekends ever in downtown Salt Lake, especially with Saturday night's guest speaker: National Rifle Association president Wayne LaPierre.
Some people will love what LaPierre has to say, and others won't. At this show, though, he's going to see a lot of support.
"Man, I'm telling you, My throat hurts from talking to people," said Terry Hansen, owner of Texas T. Hunts.
The hunting expo, which began Thursday and runs through Sunday, is being held at the Salt Palace in Salt Lake City. This year is the first time Hansen has attended the expo, pitching his Texas hunting range to potential customers. He's now wondering why he didn't visit a long time ago.
"I was a little worried, you know? I know everybody here is mule deer hunters," Hansen said. "But I've had a lot of people say, 'Man, I've always wanted to kill one of those black bucks.'"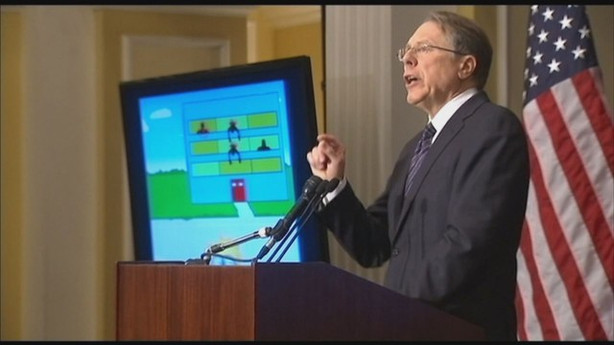 Hunting was the most popular conversation at the show Friday, followed by talk about Saturday night's guest speaker.
"Wayne LaPierre coming to Salt Lake for the hunt expo is a big deal," said Eric Tycksen, of the Mule Deer Foundation.
LaPierre is expected to talk about and release a new NRA video about what he calls "the real consequences of universal background checks."
Many expo attendees were pleased chose Salt Lake City to make his announcement.
"It means this show is a priority in the nation, and especially now with what's going on within our nation with Second Amendment gun rights and everything like that," said Byron Bateman, of Sportsmen for Fish & Wildlife.
LaPierre is scheduled to speak at 8 p.m. in the Salt Palace Grand Ballroom. To register to attend the expo, visit http://www.huntexpo.com/registration.php.
×
Photos
Related Links
Related Stories