Estimated read time: 2-3 minutes
This archived news story is available only for your personal, non-commercial use. Information in the story may be outdated or superseded by additional information. Reading or replaying the story in its archived form does not constitute a republication of the story.
PROVO — A woman was arrested Wednesday after she allegedly hit a bicyclist with her vehicle, pushing the cyclist into the path of an oncoming FrontRunner train, which then killed him.
Maria Fregoso-Avina, 49, was arrested for investigation of negligent homicide, improper lookout and driving with an obstructed windshield. Investigators discovered that frost covered Fregoso-Avina's windshield Friday morning when her SUV struck Douglas Crow, pushing him onto the tracks near 700 West and 600 South in Provo, according to Provo Police Lt. Mathew Siufanua.
The frost covered most of the windshield except for a small circular area in front of the driver's seat, police said.
The railroad crossing arms came down and the train passed moments after Douglas Crow fell onto the tracks, police said.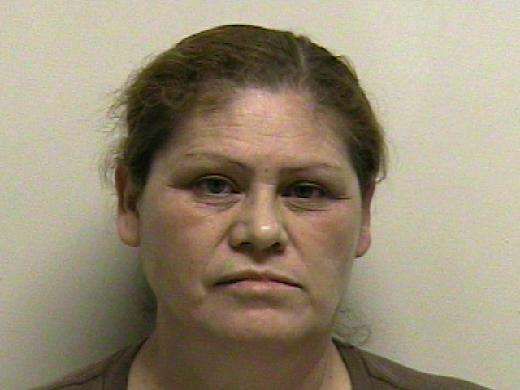 Crow's family got word of the arrest on the eve of his funeral. Wednesday night, dozens of people wished them condolences at a viewing.
Despite the tragic circumstances surrounding the death, the Crow family is staying remarkably strong.
"We felt like there is a greater plan, and it was maybe his time to go, and we just have to celebrate his life," said Allen Crow, Crow's youngest son.
He said while some family members are still dealing with feelings of anger, no one holds an overwhelming sense of animosity toward Fregoso-Avina.
"We're trying not to focus on that part of it," Allen Crow said. "It's something we may have to deal with later, but right now we're just trying to focus on the life of my father and the effect that he had on so many people's lives."
Douglas Crow, 69, a longtime BYU employee and avid cyclist, had been stopped on his bike when the vehicle struck him, police said. He died at the scene. He was a BYU custodian for 30 years, riding his bike to work each morning, and was set to retire this year, family members said. He had taken Friday off work.
---
×
Photos
Related Stories