SALT LAKE CITY — Every few years it seems like there are occurrences, discoveries and advances that change the way people understand the world around them. Over the last several years, Americans were subjected to an endless drumbeat of negative news. However, there is some positive news that should be noticed, because it's a game changer in a lot of ways. Today, advances in technology are unlocking energy reserves in the U.S. and the effects of this new domestic production are far reaching.
After decades of aspiration, the United States is now looking at a clear path to energy security. This is influencing everything from the way policymakers conduct foreign policy to the decisions business leaders make regarding production of goods. For the first time in a long time, energy is a big advantage for the American economy.
Lower Imports
Just how big is the U.S. energy story? Take a look at the data - some of it is downright surprising. For example, recent research from Citigroup shows U.S. oil imports have fallen by 50 percent since peaking in 2006! What's behind such a dramatic change in energy statistics? The answer is a powerful combination of increased supply and decreased demand.
According to the American Petroleum Institute (API), domestic production of oil was at its highest level in 15 years during 2012. Meanwhile API data showed oil demand at a 16 year low; this drop in oil demand is attributed to both more efficient use of energy and subdued economic conditions.
Top Oil Producer
With regard to production, trends in the U.S. are expected to continue. The U.S. Energy Information Administration expects U.S. oil production to increase by 900,000 barrels per day in 2013. Beyond this year, the International Energy Agency (IEA) projects the U.S. will overtake Saudi Arabia as the world's top oil producer by 2017.
---
The International Energy Agency projects the U.S. will overtake Saudi Arabia as the world's top oil producer by 2017.
---
The impact of such a large increase in production will be experienced in a lot of different areas. Not only will domestic energy production ensure the country does not experience supply disruptions, but advances in the sector will affect everything from the health of local economies to the value of the dollar.
Positive Ripple Effect
Something that is not always appreciated when it comes to booming industries is the positive ripple effect experienced throughout an area's economy. Not only are jobs created in a booming sector, but producers of goods and services that supply that sector also benefit. As a commercial real estate analyst, I see that markets and metro areas with a sizeable tech or energy (two booming sectors) presence consistently outperform national and even regional averages. Take for example the impact of the booming energy sector on another sector not typically associated with booming business as of late: American steel companies.
In April of last year, the New York Times reported on how the nation's oil and gas production was affecting steel mills in Ohio. The impact was anything but negligible. Steel makers in the Buckeye State were rapidly increasing production and production capacity to meet the needs of clients largely associated with oil and gas production. According to the article, two million square feet of production space was planned in the state with a dollar value of $1.5 billion!
Cheap Energy
Oil isn't the only energy resource experiencing large increases in production. Abundant amounts of natural gas are driving prices to exceptionally low levels and giving American businesses access to cheap energy. This is accelerating promising trends, particularly in energy intensive types of manufacturing.
Look no further than a well-known local name - Huntsman Corporation, which is planning to expand operations in the U.S., thanks in large part to the availability of low-cost natural gas. Huntsman will be far from the only firm to take advantage of low energy prices in the United States.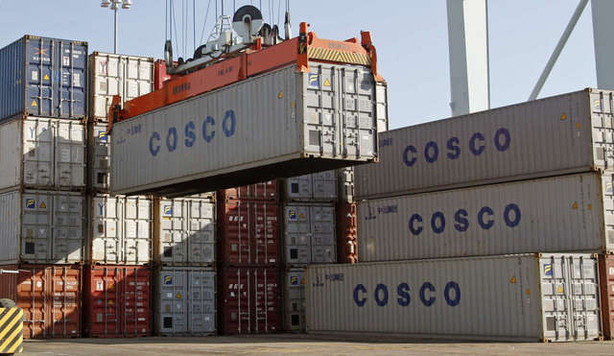 The Boston Consulting Group estimates that within five years, production of electronics, appliances, machinery, fabricated metals, plastics and transportation goods will begin reaching a point where it makes sense to shift manufacturing back to the U.S. In fact, by 2020 an estimated 10 to 30 percent of all goods imported from China today could end up being produced in the U.S. All of this is increasingly possible due to low-cost energy supplies.
Local Impact
As a state with energy resources, this is a story with local impact as well. Anybody driving on Highway 40 between the Uintah Basin and Salt Lake can see by the number of tankers on the road that something is happening. With new technologies, the potential for future energy production in Utah is highly encouraging, but there will be challenges.
A recent report from the Utah Department of Transportation cites inadequate transportation infrastructure as an impediment to growth in Utah's energy sector. While there is room for legitimate debate surrounding proposed solutions to this problem, it is worthy of thoughtful consideration.
The bottom line is this: the impact of increasing U.S. energy production should not be underestimated. Everything from manufacturing to household budgets and local economies will be affected by these exciting developments. While some remain skeptical of the technology and methods used to extract the energy, there's no doubt that there is a tremendous amount of promise in current trends. Increases in energy production will not only impact the global and national economies, but as an energy state, there is a tremendous amount of potential for more great things to happen in Utah.
×