PARK CITY — Many films at the Sundance Film Festival feature mature content that may make discovering new films difficult with family in tow.
Multiple films at this year's festival are family-friendly, although such a judgment is subjective, and parents may want to do their own homework on films before allowing their children to view them. Here are five:
The Way, Way Back
"The Way, Way Back" tells the story of a 14-year-old's summer vacation with his mother, her overbearing boyfriend and the boyfriend's daughter. The boy, Duncan, has a hard time fitting in until he finds an ally and mentor in an employee at the local water park.
The movie explores the awkward, funny, sometimes painful experiences of Duncan and his family as Duncan learns to open up to the world and come into his own.
The Crash Reel
"The Crash Reel" tells the story of Kevin Pearce, a U.S. champion snowboarder who suffered a severe traumatic brain injury in a 2009 accident in Park City.
His family flew from Vermont to be with him as he rehabilitated, but they objected to his return to the sport. He now works to teach young snowboarders to protect themselves when they play the sport.
"It really is such a small thing to put a helmet on and snowboard," Pearce told KSL on Jan. 18. "I mean, it's so fun. You guys don't really know what you have while you're snowboarding until it's gone. I mean, it's crazy that I would have died if I didn't have a helmet on."
Austenland
"Austenland" tells the story of a woman obsessed with Jane Austen who visits an Austen-themed resort in England. Based on the Shannon Hale novel by the same name, the movie follows the main character on a romantic, comedic adventure filled with costumes, servants, drawing rooms and hunting expeditions.
"Austenland" has had a successful run at Sundance this year and has been sold to Sony Classics. It is due out this summer.
Blackfish
"Blackfish" explores the complexities of orcas — killer whales — as they are viewed as majestic and friendly, yet cruel and with the capacity to viciously kill in an instant. The movie tells the story of Tilikum, an orca who has taken the lives of several individuals while in captivity.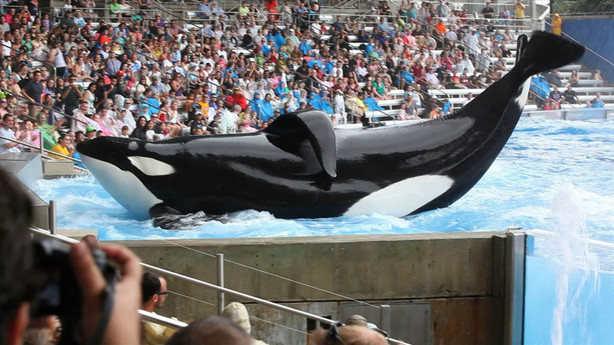 Never-before-seen footage and interviews with trainers and experts dissect the creature's life as it has been held in captivity for the last four decades, as well as the disillusionment of the workers who interacted with Tilikum.
"This emotionally wrenching, tautly structured story challenges us to consider our relationship to nature and reveals how little we humans have learned from these highly intelligent and enormously sentient fellow mammals," according to Sundance.
Linsanity
"Linsanity" documents Jeremy Lin's life before February 2012, when the nation went unexpectedly "linsane" over the success of the New York Knicks point guard. Lin scored more points during his first five NBA starts than any player in the modern era, and a frenzy ensued.
Prior to that successful run, Lin faced adversity at every turn, as he was not offered a scholarship from any major university and was not drafted by any NBA team after a standout collegiate career at Harvard.
Director Evan Jackson started work on the documentary before Lin was a household name, following the star as he tried — and eventually did — make a name for himself.
×
Related Links
Related Stories