Estimated read time: 3-4 minutes
This archived news story is available only for your personal, non-commercial use. Information in the story may be outdated or superseded by additional information. Reading or replaying the story in its archived form does not constitute a republication of the story.
SALT LAKE CITY -- There's a buzz brewing in Utah about a possible hike in the beer tax. No bill on the table yet, and there's been no formal backing, but an early discussion is on tap.
Most tax hikes are unpopular and rarely mentioned the day before the election, but Tooele County Sheriff Frank Park says counties need more money to house state prisoners in their jails.
The money the state provides is not enough to keep county jail beds open, Park says.
"We have a shortfall every year because we don't have a dedicated funding source, and that's kind of what we are looking for right now," he says.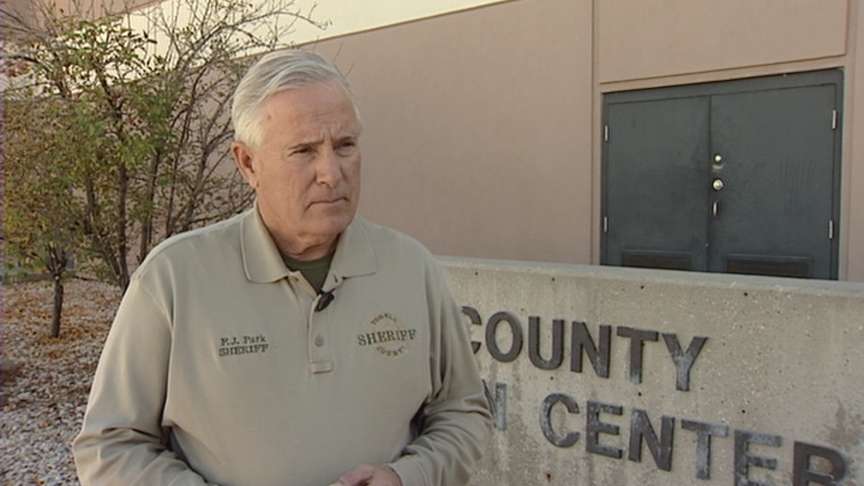 Park is the current president of the Utah Sheriff's Association. More revenue from the beer tax is one idea they'll discuss with the Utah Association of Counties next week.
Park says the state dedicated $2 million for state prisoners in county jails last year, but they need $15 million to do the job.
"I hate taxing a specific group of people or habits," he says, "but we've got to do something."
Reduced tax revenue is a problem nationwide, but the co-founder of a Salt Lake brewery does not think he and his customers need to pick up the slack.
A slight whiff of raising Utah's beer tax leaves a bad taste in the mouth of Epic Brewing Company's Peter Erickson.
"That would damage our business," says Erickson. "That would hurt our sales."
More taxes make him worry about growth for his small business and about maintaining current staffing levels. He also thinks raising the beer tax could be bad for tourism.
"Why more?" he asks. "We already have to pay so much. Why should we have to pay more?"
Erickson's customers agree.
"There's too much taxes already," says Gregg Chamberlain.
But people who work in substance abuse treatment see a public health benefit. Richard Nance, director of the Utah County Division of Substance Abuse, says raising the beer or the alcohol tax is a common conversation in his professional circles.
"Everywhere I go in the work I do, it comes up in discussion," he says.
Nance says studies show raising taxes on alcoholic beverages reduces alcohol-related disease, injury and crime.
A recent study by researchers at the University of Florida found that a 10 percent increase in alcohol price results in about a 5 percent reduction in alcohol consumption. The lead author of the study concluded "tax increases may be the most effective way we have to prevent excessive drinking." [CLICK HERE to read more about the UF study]
"As you raise the taxes," Nance says, "you see an immediate impact on consumption, and therefore an immediate impact on social problems."
He says Utah ranks in the middle of the pack among states for beer taxes.
Utah raised it's cigarette tax this year, and other states are looking at alcohol tax hikes, but all agreed Monday any proposal to hike the beer tax would not go down smoothly.
E-mail: jboal@ksl.com
×
Most recent Politics stories