Estimated read time: 2-3 minutes
This archived news story is available only for your personal, non-commercial use. Information in the story may be outdated or superseded by additional information. Reading or replaying the story in its archived form does not constitute a republication of the story.
SALT LAKE CITY -- In light of all the gloomy economic news the last few months, we continue to look for positive stories about people or companies that are doing well. We found a place where the employees are happy, the product is in great demand, and maybe the best part: the company is right here in Utah.
The SnugZ USA warehouse in Salt Lake City is buzzing with employees assembling, printing and shipping lanyards worldwide. The shelves are piled high with an inventory of 4 million strands in every color.
"We're shipping probably on average maybe 80,000 to 100,000 lanyards per day," said company President and CEO Brandon Mackey.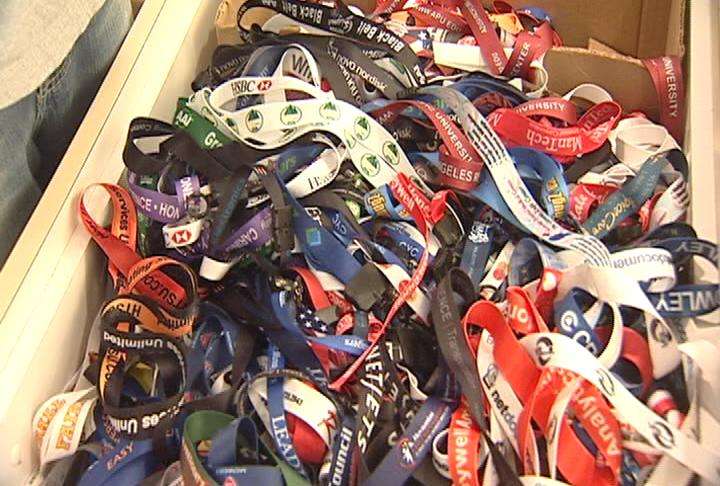 There are many promotional products companies in the country but, but SnugZ is by far the largest. Thirty-four-year-old Mackey and his executive vice president, 28-year-old Charlie Johnson, have been with the company since they were teens and now own the place.
It's not a suit and tie. We don't have to have a shirt with a collar on it. I think it's more important that our employees are happy and motivated to come to work," Mackey said.
In the main office, Johnson's Yorkie, named Harold, is the designated Human Resources director.
SnugZ began as a small, family-run business in 1989. When Johnson and Mackey took it over, they were making corporate-logo'd lanyards for trade shows, conventions and sporting events to hold ID badges. After the 9/11 attacks, business spiked as employers required workers to use security access cards to get into their buildings.
Johnson and Mackey have a great rapport with their employees. If someone needs some extra time off, it's granted. If they need to borrow a few bucks, someone will pitch in. It's a business environment that Johnson says is missing in America right now.
"I think the way we run our business is the way is what a lot of businesses will want to do, and they'll be coming to us looking for advice and check and see how things are run this way," Johnson said.
Though SnugZ makes a number of promotional products, lanyards are 70 percent of their business.
E-mail: kmccord@ksl.com
×
Related links
Most recent Utah stories